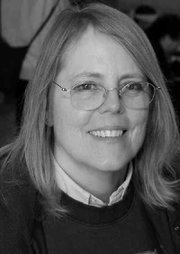 THE DALLES — Last Friday's season opener between The Dalles and Hood River Valley was a lot more tame than the 2002 version.
Shades of last year were practically non-existent at Bob Williams Field, as the Indians and Eagles combined to score 20 points — 85 less than last year's 69-36 shootout.
The Eagles weren't setting any school points records on Friday, nor were they exposing craters in The Dalles' defense like last year.
Instead, HRV rode its retooled defense to break down the Indians and escape with a 13-7 win.
"We won this one with our defense," coach Mitch Sanders said of his team, which held the Indians to 136 yards of total offense, while recording two interceptions and five sacks.
"There is still a ton of room for improvement, and we need to cut back on the penalties (18). But The Dalles throws the ball as well as any team we will see this year, which says a lot about the job our secondary did," he said.
Safeties Adam Mack and Kyle Maurer teamed up with the cornerback foursome of Danny Newton, Terry Sanders, Nolan Johnson and Alejandro Lozano to prevent Indians quarterback Bo Gridley from finding a rhythm.
Coach Sanders said he was also pleased with the play of his linebackers, who are led by junior returning starter Bryan Williams.
"If I had to name a defensive player of the game, I would probably give it to Bryan," Sanders said. "He never made any mistakes, and made a ton of tackles in the middle of the field."
Williams also grabbed a key third-quarter interception, which halted an eight-play drive.
Junior Luke McCarthy and senior Rocky Level provided insurance on the outsides, and frustrated Gridley into numerous hurried passes — one which ended up in Level's hands with 5 minutes to go.
"Everyone on the defense made plays for us," Sanders said. "There were no busted coverages, and the juniors and seniors really complemented each other well."
Sanders also praised the work of senior linemen Zach Royall, Jorge Lujano, Heath Goin and Jason DeHart, who resembled the 2002 line as they opened gaping holes for Level, Maurer, Newton and Bond.
The O-line helped propel Level to a varsity career high of 174 yards, highlighted by a 42-yard scramble that set up HRV's first score at the 6-minute mark of the second quarter.
On that drive, Newton punched the ball in from 6 yards out to help the Eagles rebound from an 85-yard touchdown run on the Indians' first drive of the game.
With the score tied 7-7, HRV took over on downs and drove the length of the field before Level rambled 36 yards up the middle for the go-ahead score.
Johnson's extra point sailed wide right, however, and after he missed a field goal on the last play of the half, the Eagles were forced to cling to a six-point lead for the rest of the game.
"Alex (Princehouse) is still learning how to hold the football on kicks," Sanders said. "The whole team knows that we have a ton of room for improvement. But we did come away with a win, and everyone contributed."
Sanders complimented Princehouse, the junior starting quarterback, on his ability to run the double-wing, double-tight offense.
He said there were no fumbled snaps, and while Princehouse's only two pass attempts fell incomplete, Sanders still has confidence in him if the Eagles need to throw the ball downfield.
"He didn't make any major mistakes, which is what the quarterback in this offense needs to dom: he said. "He ran our base offense very effectively and blocked really well. Overall, I'd say he played a solid first game for us."
Sanders also tipped his cap to the new members of the offensive line for helping the Eagles rack up a total of 391 yards.
Center Alex Dominguez, guard Cam Lucas, and tight ends McCarthy and Goin teamed up with Royall, Lujano and DeHart to create a formidable front seven for the wings to run behind.
Level led the way with 174 yards on 22 carries, while Bond carried 13 times for 90 yards, Maurer seven times for 68 yards, and Newton 12 times for 45 yards.
Terry Sanders and Lozano also got into the act for one play each, running for 10 and 4 yards, respectively.
"I liked how we ran the football," coach Sanders said. "The one thing we need to correct is the execution of our blocking assignments. But I don't expect us to be perfect in the first game. All I know is, we will be better this week."
The Eagles travel to Benson on Friday night for a rematch of last year's 42-26 home win. Sanders said the Techmen return most of their linemen and skill players, and should provide a good early-season test for his squad.
"This game should prepare us well for the IMC," he said. "They have a lot of athleticism at the wideouts and some strong linemen on both sides of the ball."
The Eagles will follow up Friday's game with two home dates against league foes Summit (Sept. 19) and Hermiston (Sept. 26), which won the league in 2002.
Oregon Live.com has picked HRV to win the IMC this year, with Hermiston finishing second and Pendleton third.