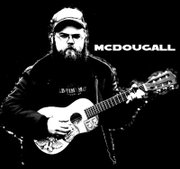 Anderson watercolors on display
The Gorge White House presents watercolor artist Elizabeth Anderson as the featured artist for the month of May. A reception for Elizabeth will be held on Sunday, May 1, from 1-3 p.m. with complimentary wine tasting. The Gorge White House is located at 2265 Highway 35, just four miles south of Hood River.
Brooke Parrott at CEBU May 6
Oregon native Brooke Parrott is a storyteller in the truest sense of the word, deftly steering an immense voice through the soulful Americana it inhabits. Since self-releasing her debut album, 'Another City', in 2008, Parrott has been honing her songwriting in London, where she shared the stage with the likes of John Parish, Darrell Scott and Kim Richey. Brooke makes a stop in Hood River on Friday, May 6, at CEBU Lounge in Hood River, starting at 9 p.m. Country artist Chris Marshall is also on the bill. **Visit Jim Drake's online Entertainment Blog for a podcast interview with Brooke Parrott!**
Maryhill Winery 2011 summer concert lineup announced
Tickets are on sale now for Maryhill Winery's 2011 summer concert series at the amphitheater. General admission and reserve seating is available for each show. All ticket sales are online only (www.maryhillwinery.com) and additional service charges apply. Gates open at 5:30 p.m. and show starts at 7 p.m. July 30: Classic rock bands Yes & Styx. Aug. 6: Gipsy Kings. Sept. 17: Michael McDonald & Boz Scaggs.
McDougall performs April 29
McDougall's songs of travel, discovery and perseverance will purify your every day lifestyle. He will quietly sit down at his humble set up of kick drum, high hat, harmonica and simple stringed instruments, but after a few songs you and everybody else will be working up a sweat singing and stomping your feet. The fun happens at Everybody's Brewing in White Salmon on Friday, April 29, at 9:30 p.m.
Entertainment listings can be e-mailed to jdrake@hoodrivernews.com