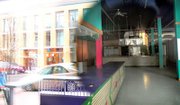 We've all seen them downtown and around the Valley: The melancholy, empty store fronts that look like a missing tooth on an otherwise beautiful model.
But store closures aren't the only news about local retail and restaurants. When looking back over the last year or so, there have been a few new additions to our renowned, inviting ambiance and a few transformations.
First - a sampling of the good news. We have seen some businesses spring up or transform to meet needs and fill niches for locals and tourists alike.
To top the list, our landmark, world-famous Historic Columbia Gorge Hotel reopened its doors, revamped the menu in its restaurant, Simon's, and, just in time for the 2010 holidays, invested in an expanded light display.
New-to-downtown retail and service establishments include: Candy Land (specialty candies); Foundation 45 (women's lingerie, which had started with the name Underpinnings); River City ReMax's new home on Third Street next to Discover Bikes (which moved to Third and State in 2009), Knead (bakery and pastries); Cerulean Wine Tasting; Stoltz Wine Tasting; Columbia Gorge Acupuncture; Dr. Andrew Ohlsson's Gorge Dental (formerly Dr. Arthur Lamia's clinic); and the Waucoma Club (bar and music venue).
Downtown has also seen some expansions: Salon Visio relocated to 704 Oak in the old Christian Science church building; FootWise (shoe store) relocated and expanded; Apple Green (home and garden store) relocated and expanded; Trillium Café remodeled and updated menus; Lucy's Informal Flowers added tuxedo rentals along with Bella Bliss Boutique (event accessories) who now also provide event planning services; South Bank Kitchens succeeded City Market and The Pines Tasting Room's increased music performance events.
A notable downtown project has been the ongoing Heilbronner building renovation by owner Brad Perron. New tenants for the site include Directors Mortgage and Vintage Legacy (clothing and antiques). State Representative Mark Johnson's campaign headquarters temporarily occupied the corner suite.
New retail businesses on the Heights include: I Scream and Java Junkie at C St. and 13th, OVino (delicatessen, wine and olive oil shop); Volcanic Bottle Shop (exotic beer and wine selections); the Thai House restaurant; El Puerto De Angeles restaurant; the Heights Ice Cream Parlor; Chicken & Teriyaki Restaurant; the Heights Fuel Stop; Gypsy Treasures thrift store; Salon Don'Ya, and Tri-cycling Along antiques and deli.
Hand and Arm Therapy (Nola Fraser) and Studio 10 salon moved into the new business building at A Street and 13th.
Five significant changes also happened at these Heights locations:
Next Door Inc. is renovating the former Encore Video/Fastenal building. Encore moved to a new space next to Rosauers and Fastenal found a new home at Windmaster Corner.
Farm Stand (specialty and organic groceries) settled in on Tucker Road near Eliot/Brookside.
Rosauers just completed an extensive remodeling and expansion, featuring a larger Huckleberries natural foods and bulk section.
The store plans a grand re-opening in January.
E & L Auto Parts, owned by the Hay family, bought the former Knoll Building and has moved into that larger space, (now the Hay Building) vacating its old home two blocks north on 12th Street. That parcel was purchased by Providence Health Services.
US Bank added a second drive-through lane at 13th and Wilson, decreasing the traffic congestion at the intersection.
Around-the-valley additions include: The Tart Lady's new retail shop, Market Gourmet, (next to Tum-a-Lum); Maurices (clothing) near Safeway; McIsaac's Store in Parkdale expansion and remodel; and the new Eco-Laundry, Pearadise Frozen Yogurt, and Snap Fitness opening in the West Cascade shopping center.
Relocations shifted many familiar business sites around town.
Envoy Mortgage moved from downtown to 13th and Wasco Street, across from the revived Wasco Industrial Park building project.
Moving from downtown and now sharing a building on Pacific Avenue on the Heights are Edward D. Jones (Joe Guenther) and Asula Chiropractic (Dr. Suzy Sarmasti).
Cascade Hearing moved from the Heights downtown to Mall 202 on Cascade Avenue.
Insitu Group expanded its base across the Columbia River to inhabit a large portion of the Wasco Avenue building owned by CenturyLink, formerly Embarq.
A few changes have come to Cascade Locks as well. A bronze sculptor-artist (Heather Söderberg) has located a studio and foundry at a former gas station. Pacific Crest Pub and Hostel completed a total remodel and added menu items while Columbia Market changed owners and spruced up the building.
Uncertain futures or planned closures await the following historic and recent retailers: Rasmussen Farms (pending business component sales), The Gorge Whitehouse (for sale) and Mt. Hood Country Store (closed with no information on future plans).
We bid farewell to the following retail faces whose names have now passed into history: Panzanella Bakery; AnnzPanz; Frolik; Ikote; Boutique Nouveau; River City Saloon; Small Planet Trading; Sophie's Restaurant; Solo Gallery; Benjamin-Benjamin Gallery; Dixie's Restaurant; El Tapatio; Movie Gallery; Alice's Orchard and Farm Stand; Elliot Glacier Pub; Laundro-Mutt; Mount Hood Country Store and Weston Auto.
Although not exhaustive, this list of business transitions provides a glimpse into the "skipper tornado" effect of our changing local and national economies. Some things are lifted up, some destroyed, other's relocated and some things left miraculously untouched.