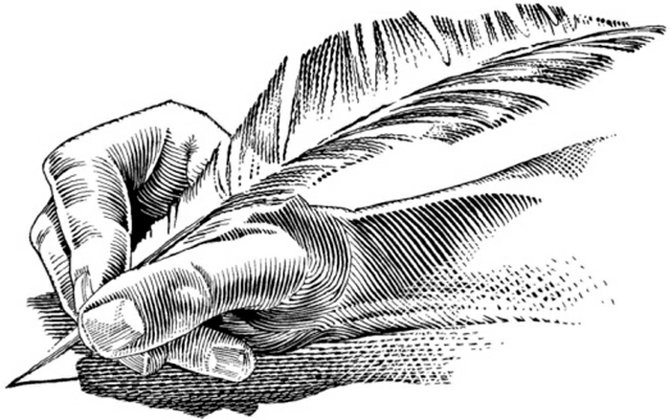 Blender, or gun?
When we heard the news this morning, from Connecticut, about the little school in Newtown, we were doubly stunned. A niece of ours and her husband from Southern California are visiting this week in Ridgefield, Conn., not too far from the Sandy Hook school. The niece's family with three daughters, one just started at UCLA, has lived in Connecticut for many years. I can't image their terror.
Yesterday, an acquaintance of ours, with three precious children, 7-15, just bought a pistol in Hood River. She says she just loves shooting: "It's awesome."
I'm a great-grandma to seven, grandma to five — so I worry!
What happened to the days when young mothers just bought a new kitchen appliance?
Just wondering.
Geraldine Lynn
Hood River
Answer: More guns
Concerning your editorial, "Our Saddest Day," of Dec. 15, I'd like to comment:
I totally agree that the murders of the people at Clackamas Town Center and in Connecticut were horrendous and evil. I also agree, as you state, that we need to "... find true and workable ways to limit the possibility that an unhinged person, or persons, can commit murders in places such as schools or shopping malls."
But the tone of your editorial is to blame the Second Amendment as being "some decades-old Constitutional amendment" as being a causal factor for these murders.
I think that the Second Amendment is even more necessary than previously because criminals know that the so-called "gun-free" zones are wonderful opportunities for them because they don't have to worry about being confronted, and maybe killed, by a responsible gun owner/possessor.
The highest crime rates tend to be in "gun-free" zones. Thus, I think that teachers, school staff members and the general public, who want to do so and are adequately screened, should be granted concealed carry permits and carry guns. Schools should allow this.
Don Rose, M.D.
Hood River
Missing the point
Anne Vance totally missed the point of Congressman Walden's viewpoint editorial in the Dec. 5 Hood River News (hot good practices). She states in her letter (What about workers, Dec. 15) that Congressman Walden "made a good case for the farmers, but I would like to see a follow-up on the workers' point of view."
Congressman Walden made no case or argument for the farmers regarding any alleged labor violations in the article, but questioned the actions by the Department of Labor against farmers without any due process. These farmers, as stated in Walden's viewpoint, "were told that the hot goods order would only be lifted after a large sum was paid and a consent judgment was signed, along with a waiver of recourse ... all this took place before the farmer was ever informed in writing what the alleged violations were."
Walden made clear that he does not condone violations of the Fair Labor Standards Act, and defended the farmers only in the context of the DOL's strong-arm tactics. Walden raises this concern along with every other senator, congressman and congresswoman in Oregon's delegation, all Democrats.
With what I perceive as a liberal view based on Anne Vance's prior letters, I would think she would be outraged by DOL's actions without any due process as well.
Jon Laraway
Hood River
Guns give protection
In response to a letter from Wendy and Richard Best (Letters, Dec. 19), I'd like to say that the United States is unique in the fact that our government gives us no freedoms. The Constitution simply limits the government's ability to remove the freedoms we have been given by our Creator.
The Constitution is simply written, stating that we can say what we want, we can print what we want, we can worship how we choose, and we can be armed to protect ourselves, our loved ones and our property. The Bests say "Second Amendment? So what!"
Let's take this to its logical conclusion. Look around the world. Wherever there is a lack of Second Amendment protection, there is usually a lack of First Amendment protection.
Wendy and Richard are right in saying that we all need protection. But a piece of paper signed by the president will not give us any protection. Only our God-given right to bear arms will give us protection. When worse comes to worst, seconds count when the police are minutes away.
Lately there have been some truly sad and barbaric happenings. What we really need is to stop reducing the mental health budget where we save a few thousand dollars in treating someone only to spend many times that to keep them in jail later, after something really bad happens.
We need to secure our schools with something more that a "weapon-free zone" sign. If Sandy Hook Elementary School had an undercover armed guard, maybe 26 people who are being mourned could be enjoying Christmas this year.
Finally, as a person who is supportive of his Second Amendment rights, I'd like to thank President Obama. No one in American history deserves more credit for selling guns and ammunition than him.
Mike Farmer
Hood River
Holiday spirit, onstage and off
Columbia Center for the Arts was honored to hold a pay-what-you-can performance of "A Christmas Carol" on Sunday, Dec. 16. This special performance was underwritten by a generous grant from the Boeing Company.
Our holiday wish was to make the magic of live theater accessible to all local residents — and that wish came true.
We are so grateful to all of the nonprofits who helped to spread the word about the performance, to the wonderful audience who attended and to the actors and crew of "A Christmas Carol" who gave their time to make this performance possible. Thank you all!
Wishing you all a very happy holiday season filled with art, music, joy and laughter.

Kyle A. DeVaul, executive
director, and the staff of
Columbia Center for the Arts
Hood River
Snow safety
As the snow has descended upon us I would like to send out a "Thank you" to the men and women driving the plows and gravel trucks clearing the roads and making them safer for me to drive on.
I would also like to say "Thank you" to law enforcement and that it is nice to see them out on the snowy highway reminding people to slow down and take it easy on the ice- and snow-covered road.
I live up by Parkdale and have to drive very early in the morning to get to work and then back up the hill to get home. My work does not care that it has snowed so I really appreciate everything that crews are doing to take care of our highway.
Everyone that is driving Highway 35 please give the other cars around you plenty of room; if you are a slow driver pull over and let cars pass. If you are a daredevil and fast driver in the snow and ice, slow down; the mountain will still be there in an extra 15 minutes.
Have a safe and happy Holiday!
Samantha Plante
Mt. Hood-Parkdale
Remember
Remember the children.
Remember the grown-ups.
Remember the principal.
Remember the teachers.
Remember all who have lost their lives to this kind of senseless violence.
Now is the time to face these debts head on.
And do something to stop them from happening again, and again, and again.
Let us not forget.
We owe it to them all.
Especially the children.
What will you do?
David Gross
Dufur