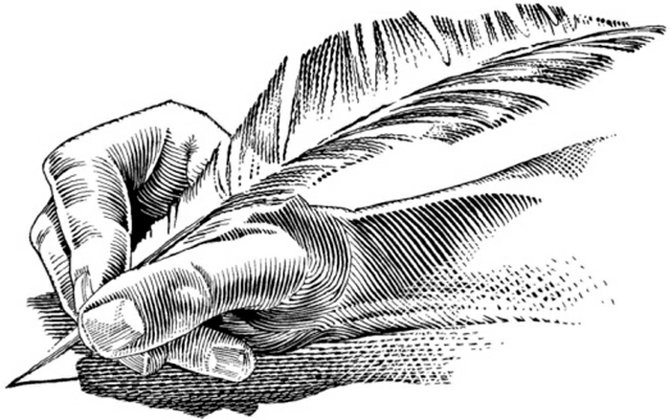 Gun laws don't help
In response to the letter from John Ihle (letters, Nov. 14) I agree that we should be "gun-safe." But if you really want something to worry about, consider this: Each year about 10,000 or so people are killed by guns in the USA. But don't get sick: Each year 450,000 people are killed by their doctor or hospital because of medical errors.
You have a much greater chance of being killed by your doctor than by a gun. Maybe we should add to the 20,000 gun laws in America, that have so far proven worthless.
Take Chicago, for example. With some of the most strict gun laws in America, they have had more than 420 gun deaths so far this year. How are those gun laws working out?
Consider this: Washington, D.C., adopted the most strict gun laws in U.S. history. According to FBI statistics, in the aftermath of those laws, the homicide rate increased 30 percent. The robbery rate increased 62 percent.
You are pretty safe in public here in Oregon. You can go to work or go shopping without being in fear of someone wanting to do you harm. Why? Because there are tens of thousands of law-biding citizens in Oregon with permits to carry a gun. And the bad guys know it, just like they know that in Chicago that the normal citizen is unarmed.
The current administration says that some of us are bitter Americans clinging to our bibles and our guns. Well, Duh!
Mike Farmer
Hood River
Defending Providence
I have practiced medicine in Hood River for more than 30 years. I have had the privilege to practice both independently, and about two years ago I chose to be an employee of Providence. I am proud to be part of a health care system that cares for patients with compassion and quality services.
Like many of you, I have been watching articles in the newspaper over the last few weeks regarding Providence's recent decision to end contracts with Health Net Insurance. I want to provide some clarity regarding some of the assumptions people are making.
In my conversations with hospital administration, they understand the unique barriers the Health Net decision creates in our community and have been working with their partners in Providence and Health Net to ease the transition for members who are mid contract. Most recently, Providence extended an offer to Health Net to extend in-network provider rates through June of 2013 to allow people in our community ample time to make a decision.
It's important that we all remember what Providence brings to our community. The hospital and clinics employ more than 500 of our friends and neighbors. They continue to add and help expand health care programs and services that keep health care available locally so patients do not have to travel.
They have provided millions of dollars in sponsorships, community support and charity care — right here in the Columbia Gorge. They are actively involved in community programs and initiatives such as the Gorge Access Program and the Hood River/Wasco County CCO. They spend millions upgrading our hospital and other health facilities.
I read news stories about community hospitals having major financial issues. Many of them are forced to close. Some have farsighted leaders and boards who work to find a partner to support keeping health care services local. That's what happened with Providence 12 years ago, and we all benefit from that decision today.
Providence is a not-for-profit health care system. That means they work for patients, not shareholders. They have local leadership that live and work in our community. Their foundation raises money for local community programs, including the Gorge Dental Access Coalition, Faith in Action volunteers and breast cancer voucher screenings.
Providence is guided by a strong mission to care for the poor and vulnerable. Right now, they recognize that patients affected by the Health Net decision are in a very vulnerable position and are actively working to ease their way. I ask that you continue to support our hospital and trust that they act with good intentions.
Gary Regalbuto, M.D.
Hood River
Emotions cloud issue
I feel that I once again must assert my "two-cents' worth" in a response to the "gun safe" letter from Mr. John Ihle in the issue dated Nov. 14.
I truly sympathize with him regarding having a family member in Afghanistan, as we have a son-in-law there and worry for him always. However, clouding any issue with emotional rhetoric serves no positive and logical outcome; it simply clouds the issue.
Further, I sympathize with anyone who has been the victim of senseless violence in our city, state or country, regardless of the weapon used. Shootings are a horrific event to be sure, but so are beatings, rapes, stabbings and the like.
As I have stated before, we must be clear in our thinking on these matters. Believing that more restrictive gun laws will make us safer would be the same as believing more speed limit signs will somehow force us all to obey the posted limit.
This thinking fails to take into account the most important and compelling human trait: personal choice! An individual with evil and violent intent that doesn't have access to a firearm still has bats, knives, gasoline, automobiles, etc.
Recent human history has shown us the results of disarmed societies (read Hitler, Stalin, Amin here) and even the framers of our own Constitution were aware of these dangers. It is the reason for the 2nd Amendment.
With all due respect, Mr. Ihle, please don't offer up my individual rights and responsibilities out of your personal fears and prejudices. This is about far more than identifying my "manhood" and to say such a thing cheapens the sacrifices of all men and women that have died defending the rights you enjoy to post such drivel.
Ralph Lane Jr.
Odell
'Girls Night Out' a hit
Last night in Cascade Locks was a first-time event for the community, Girls Night Out, hosted by the Columbia Gorge Lioness Club. It was so encouraging to see the number of women there who are active in the community in a very positive way.
Represented were women involved in the Action Team, AWANAS, Bingo, Bridge of the God Quilters, CLAD, FISH Food Bank, the Lions Club, the Lioness Club, the Pre-school Playgroup, RARE, SMART, Women's Fellowship and local artists. It was an evening filled with conversation, yummy refreshments, good information, and laughs.
Will there be another Girls Night Out? We certainly hope so. Thanks everyone for coming out and contributing to a successful fun event.
Robbie Lee
Cascade Locks