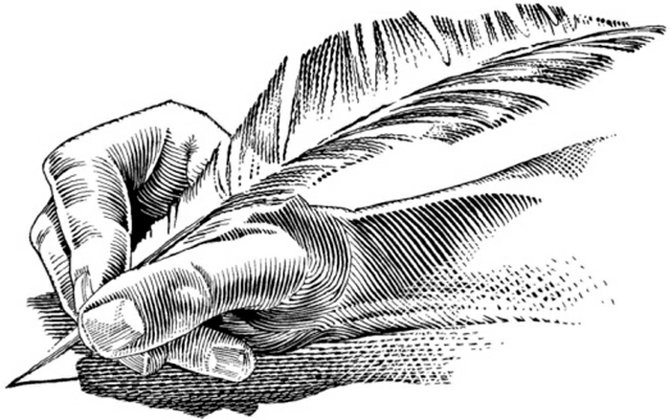 Glad for sentence
Am glad to read that Dr. Fields got 23 years in prison for what he did to those 12 women ("Fields gets 23 years," Sept. 22). I hope he rots in prison and never sees the light of day while he's sitting in prison for what he did to those 12 women; they didn't deserve what that doctor did to them.
A doctor is supposed to care for his patients while he's putting them under for an operation or procedure that they need to have done, not to take advantage of them in that situation. That is so wrong.
Dr. Fields is a monster and I am glad he's in a place now where he can't hurt another woman again.
Pam Smiley
Hood River
Knowing Walden
Re: Stephen Curley's letter (Sept. 22) — it's apparent he was trying in vain to make Congressman Walden seem to be uncaring, greedy, insensitive, shady and evil. I know better.
I worked for Paul Walden, then Greg Walden, from 1963 to 2006 at KODL and KIHR radio station up-close and personal. I have never in all my life known anyone who could match or live up to Paul Walden and Greg Walden's outstanding honesty, kindness, loyalty, good humor and, always, unwavering patriotism.
And, Mr. Curley: You asked how does Greg like working for Romney (I call him "Catcher's Mitt" for short)? He likes it a lot. Romney gave $4 million to charity in 2011. He is someone to look up to. Obama gave 1 percent; Biden .0013 percent.
Greg Walden, like Mitt Romney, is doing what he believes in his heart is his ultimate best to make this country the greatest place in the world for all Americans.
Bill Davis
Hood River
How to vote
If you:
Believe you are not bright enough to know what your children should eat and need the government to mandate it for you — vote Obama.
Believe others should work and pay higher taxes to support you because you just don't feel like getting a job — vote Obama.
Think assaults on Christians' right of religious freedom is justified — vote Obama.
Think the individual's right to bear arms is a terrible thing — vote Obama.
Think attempts to silence dissent and free speech are good things (just ask CNN) — vote Obama.
Believe the Constitution of the United States is obsolete and needs to be ignored — vote Obama
Think fetal life is not sacred and that live birth abortion is OK — vote Obama.
Believe it is more important for the sitting president to go to Vegas and campaign than pay attention when an ambassador is murdered and thugs attack American embassies in the Middle East — vote Obama (and if you actually believe the film caused it, well, some people do believe everything they are told).
Think states shouldn't have rights — vote Obama.
Have no desire for personal freedom and would much prefer the government tell you what you can do and when you can do it — vote Obama.
Think the use of drones to spy on Americans is perfectly all right — vote Obama.
Believe that mandated health insurance means the same as healthcare — vote Obama.
Believe that cutting $500 billion from Medicare was a jolly good idea — vote Obama.
Believe that George Washington and the founding fathers got it wrong — vote Obama.
Carolyn Hattrup
Mt. Hood
Vote for Romney
I'm not a Republican, however, I won't be voting for Obama. If you're feeling "duped," it's OK to hop off the bandwagon. This race has been reduced to nothing more than a high school popularity contest.
I've tried to respectfully understand continued support for this president — despite his economic failures and record. Look around you: small businesses closing, hiring freezes, food/gas prices skyrocketing, and health insurance rates higher than ever. How is this a success?
People who still support him aren't dependent on the economy; they're dependent on the government; which they must feel can't fail. Some vote "D" no matter what; some along union lines; some are single-issue voters; or, some are afraid of public perception.
At the Democratic National Convention, they couldn't tout accomplishments; instead, they rah-rah'ed the "War on Women." Free birth control and abortion are not our biggest problems. The main "War on Women" is on our pocketbooks, and Romney wants you to have a job and lower taxes, so you can buy your own $10/month birth control. As far as abortions, Romney's not for banning them, and Obama supports third-term abortions. Some vote on this singular issue.
Are you for Barack because he's "cool"? As chaos erupted in the Middle East, he went to Vegas, did a radio show called "Pimp with a Limp," and the headline was about him brewing beer in the White House.
Romney's not "hip," but we need a serious CEO, not a "Celebrity in Chief." Somehow, it's evolved if you're a Republican or conservative, you're "nuts," a "radical," "non-compassionate" and "intolerant." What?
It's time for this divisiveness to stop; we have enough hatred in the world. Don't jump off the cliff with your friends, union, church, or especially, your political party. Local and state races deserve the same non-partisan consideration.
Lastly, your vote is your business. You don't need to don a bumper sticker or post a lawn sign. This November, close the curtain, and vote quietly and privately. And if you stop me in the grocery store and say, "Shhhh, Hey, I voted for Romney," your secret's safe with me!
Kris Wilhelm
Hood River
Don't let money buy your vote
My wife is a progressive Democrat who just happens to have a summer birthday. Lo and behold, she received a birthday card from her current State House District 52 Representative, who is "not" a progressive Democrat. We have also received a number of flyers in the mail along with being polled over the phone as to who we are currently supporting in this race and why.
This is the game of current-day politics. Collect a lot of money (some of it being from out of state) and then flood the voter with mailings, phone calls and polls. How will this annoying and expensive cycle be broken?
Just look at Peter Nordbye's campaign. He is only accepting money from individuals living in House District 52 and has put a limit on these individual donations. His campaign is dedicated to providing equal and fair representation to all the constituents of House District 52.
Also, just imagine if most of the dollars being spent on trying to get folks elected were redirected to fully funding our schools, assisting in providing environment for job creation and providing assistance to those in need.
Peter's campaign is counting on volunteers going door to door, or you may run into Peter at some public gathering; but really, the voter needs to put forth a little effort and go to Peter's web page to see how he will support and represent you.
You will not be getting any fliers from him or any birthday cards, but please don't let these things "buy" your vote. Take a few minutes and check Peter out at www.NeighborsForNordbye.com. Let's show that our votes are not for sale and that we can see thru all the money and elect Peter Nordbye for House District 52 Representative.
Dennis Ghelfi
Rhododendron
Unfair tactics
Regarding Naitos' ultimatum to the people of Hood River to pay for landscaping around their hotel or else they will pursue taking over the boat basin, I have to admit it is pretty ingenious. Of course, since the basin is a navigable waterway they would never have been legally allowed to put in the cable park so in actuality it is a pretty empty threat.
Still, I've got to hand it to Naito. They're pretty clever at figuring out ways to sell the public on handing over precious public resources or using public funds to improve the hotel's profitability. When they stop trying to shake down the public, we'll stop complaining.
In contrast to Naito's business model, the vacation rental businesses throughout the county ask nothing of the taxpayers and simply rely on peaceful voluntary exchanges. In fact, instead of demanding money from the taxpayers the vacation rental operators pay a 9 percent tax to the county.
Taxpayers are told to support the new Naito plan because it will result in higher property values. However, recently County Administrator David Meriwether told radio interviewer Mark Bailey that a problem with vacation rentals is that they increase property values.
Why does the county go out of its way to support Naito, yet does everything it can to shut down vacation rentals? Are political connections being used to eliminate competition?
Mark Kaplan
President, Gorge Freedom
Alliance
White Salmon, Wash.
English for sheriff
After a 15-year ordeal our family finally has resolution, thanks to Matt English!
I know that Matt genuinely cares about the residents in his community, because when many people said their hands were tied, Matt went the extra distance to make sure we got the help we needed. Matt showed a sincere desire to make sure that my family and I were safe from a threat that crossed many state lines. And he worked on creating a case for us, until we got the outcome we were striving for.
From day one, Matt worked diligently, networking, researching, compiling strong case information and educating the people along the way that weren't familiar with the problems we were facing. He stayed on board with us and saw things through until our final day in court when we were granted a life time protection order.
Today my family is resting assured, knowing that we have the law on our side, to help keep us safe. We are thankful for Matt's strong work ethic, commitment and devotion. We vote for Matt English for sheriff!
Julie Waldman
Hood River
Vote for English
It is an honor and privilege to write this letter in support of Deputy Matt English for Sheriff of Hood River County.
As a community partner, I have had the opportunity to work closely with Matt for several years ensuring the safety of children in Hood River. I have found Matt to be fair, consistent, dependable, meticulous, proactive, honest, selfless, motivated, intelligent, insightful and creative. This is not an all-inclusive list!
Matt possesses the rare combination of being both detail-oriented and having the ability to see "the big picture." His untiring and unrelenting work ethic is a true inspiration to professionals and community members alike.
Having relatives in law enforcement who have worked all facets of the field, from patrol to administration, I know the struggles officers have in meeting the duties with which they are tasked. The expectations are ever-increasing, while the resources are seemingly always diminishing.
I've stood in awe of Matt's business prowess and technological savvy. He has skills to ensure the department stays in step with the latest technology and will not make promises for increased resources unless he knows he can make the promise a reality.
I've also heard of administrators who either "pass-the-buck" or act only as a figurehead. There is nothing passive about Matt. Matt would not ask anything of anyone he could not or would not do himself. This is just one aspect of Matt's character which speaks volumes about his integrity.
There is nothing marginal about Matt's abilities — he goes above and beyond.
Audra Ostling
The Dalles
Polls are skewed
Those paying attention to the pre-election poll results should remember one thing about this election: white Republicans in many states have passed new laws that make it easier for them to turn away Hispanic and Black voters or anyone else who looks differently than they do — old, white and well-off. This isn't taken into account in the polling. They don't ask, "Are you Hispanic?" and then add, "Well, we can't count you in the pool because you may not be allowed to vote."
So the Fox Propaganda Network is correct — the polls are skewed. They reflect a voter base where all citizens are allowed — and encouraged — to vote. Not the smaller, carefully selected voter base that will be permitted in the actual election.
Dave Fowler
Parkdale
Many reasons
In response to the letter of Sept. 29 by former councilwoman Tiffany Pruitt: There are many reasons the fire/EMS volunteers would not respond to calls after Jeff Zerfing's appointment as acting chief by the former council. However well-intentioned, the council was informed that he did not have the certifications needed to act in the position of fire chief and also had a "vote of no confidence" against him from a vote of the volunteers.
All this was conveyed to the previous council, but they refused to listen; why, perhaps, in some cases personal vendettas of their own. Many of the volunteers have families, making safety of paramount importance. So responding under someone not qualified to lead was not a prudent option afforded to them.
When and why would a person's qualifications be based on how long one has lived in a town? Will that be a criteria for the national election? It makes no sense.
Chief Wells has spent months trying to rebuild the department and has given valuable advice to the community and the appointed task force members. We are moving in a positive direction.
Cascade Locks needs a paid, qualified chief with the experience and training necessary to handle situations that may occur. If some members of the former council would have taken the time to really know the volunteers and actually set foot in the building and interact with them occasionally, they would have seen what was coming and understood the need to make the changes necessary to operate as a team.
This community needs to grow if it is to survive. Putting the fire department back into what worked 20 or 30 years ago, or even returning to the chaos created prior to the recall, is not the way to achieve that goal.
Let's move forward and give the department the respect they so deserve and make our fire department something the community can be proud of!
Barry and Martha LaMont
Cascade Locks
Headline misleads
A letter to the editor in the Sept. 29 issue of the Hood River News contained a headline that caught my eye. It read "Johnson's voting record." The headline is misleading and I would like to explain why.
In the 2010 election the voters of Oregon sent an even number of Republicans and Democrats to the Oregon House. This was an unprecedented division of power. The House approved some special rules to try to provide for co-governance in this special situation.
One of them regarded the process for moving bills out of committee. In order for a bill to pass out of committee and brought to the floor for a vote it had to have the support of both the Republican and Democrat co-chair. This situation generally worked very well during the 2011 session and also ensured that the majority of the legislation considered in the House had broad bipartisan support.
There was also a mechanism in place for removing a bill from committee and directly to the floor for a vote if a member believed strongly in a piece of legislation. In this case a petition could be filed with the clerk's office requesting this action. The petition would need to have 31 signatures of House members in order for this to occur and this legislative tactic was attempted on only a few occasions.
At the beginning of the 2011 session our Republican caucus discussed how we would conduct ourselves in an effort to help preserve the fragile spirit of bipartisanship that existed in the House. One caucus policy was that our members would not participate in the petition methodology for moving bills to the floor for a vote. It was our belief that the prospect of members consistently attempting to go around the committee co-chairs would have created a highly partisan atmosphere that would have hurt the Legislature's ability to function well.
SB 695 regarding BPA products came to a House committee. It did not have the support of both cochairs to move it to the floor for a vote. A petition was filed to move the bill out of committee and to the floor. The petition received less than 30 signatures. My signature could not have brought the bill out of committee. And I never had the opportunity to cast a vote on the bill.
Thank you for allowing me to clarify this issue.
Mark Johnson
Representative, House District 52
Hood River