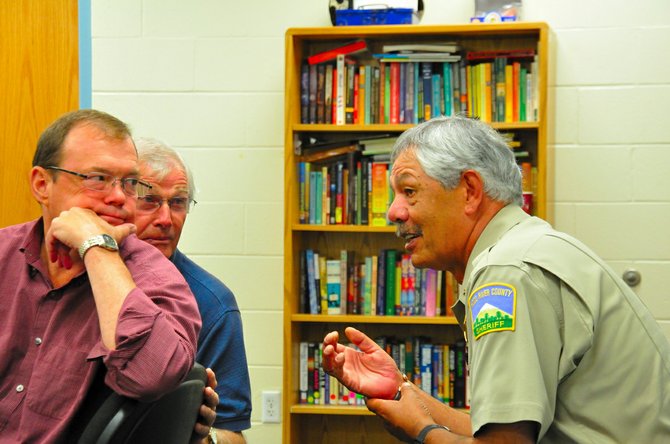 Hood River county administrator David Meriwether has turned down a chance at the Deschutes County Administrator position and elected to stay in Hood River.
The Bend Bulletin Reports that Deschutes offered its administrator position to two candidates, both of which turned the county down. The Deschutes administrator position has been filled on an interim basis since August 2011 when then-administrator Dave Kanner was fired.
Meriwether was one of five announced finalists for the position and interviewed for the job in September and had traveled to Bend for an interview as well as a meet-and-greet with the public.
In the end, Meriwether decided it was best for him to stay put in Hood River County.
"It's a job and a great community here," he said. "I wanted to have that conversation with Deschutes county but we didn't wind up coming to terms."
County Commission Chair Ron Rivers said that he had received a call from Meriwether last week indicating that he wanted to stay and said he was glad Meriwether had decided to stick around.
Meriwether was grateful for the support shown to him by the county commission during the process.
"I appreciate their support through this…it was something I needed to look but it reaffirmed my belief that this is the right place for me."
Meriwether currently makes approximately $138,000 a year as the county administrator in Hood River County. Kanner earned approximately $157,000 a year as the administrator in Deschutes County before his termination, but according to the Bulletin, terms and offers to Merither and the other finalist were not disclosed.
Prior to coming to Hood River in 2001, Meriwether worked as a city administrator for Silverton and in Arkansas.
The Deschutes position will continued to be filled on an interim bases by Eric Kopp while the county begins its third attempt in the last year to fill the basis on a permanent position.