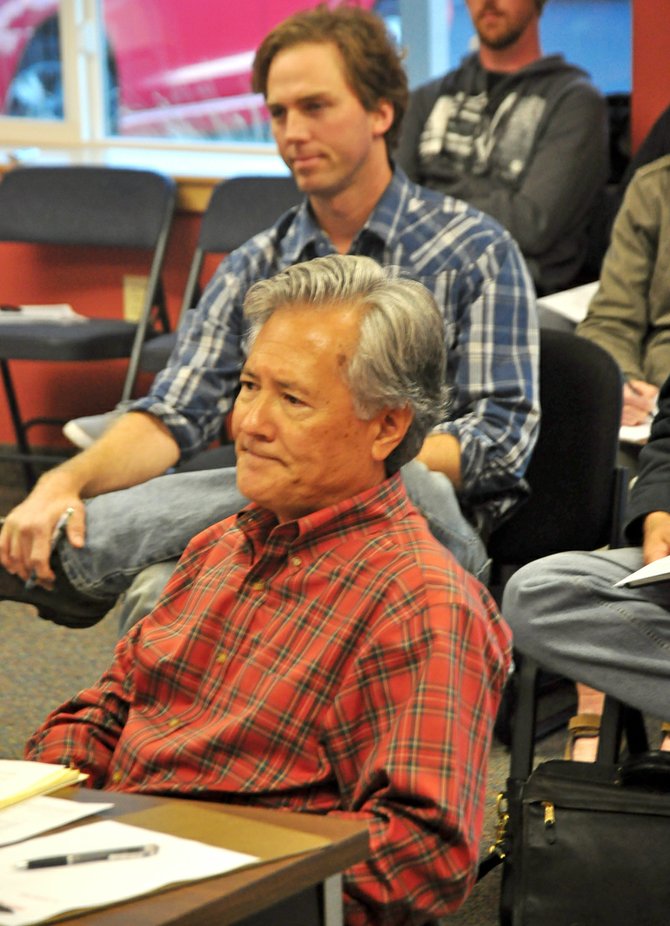 The Naito Development Corporation and Friends of the Hood river Waterfront appear to be at an impasse over how to resolve their differences over a hotel and commercial building project on the Hood River Waterfront.
A plan introduced by Hood River Mayor Arthur Babitz and Port Commission President Jon Davies calls for a allowing the project to be built, dropping a proposed cable park in the basin, and leveraging urban renewal funds to conduct significant public access and habitat improvements to the basin and surrounding areas.
However when developer Bob Naito and Friends of the Waterfront Attorney Brent Foster testified before an occasionally exasperated Port Commission Tuesday, it was clear they are no closer to resolving lawsuits and a LUBA appeal over the hotel project.
You can hear clips of their discussions below. Both clips are about 15 minutes long.
Audio clip
Brent Foster discusses Friends of the Waterfront position on Nichols basin plan with Port Commission
Audio clip
Bob Naito discusses lack of progresses on Nichols basin plan with Port commission