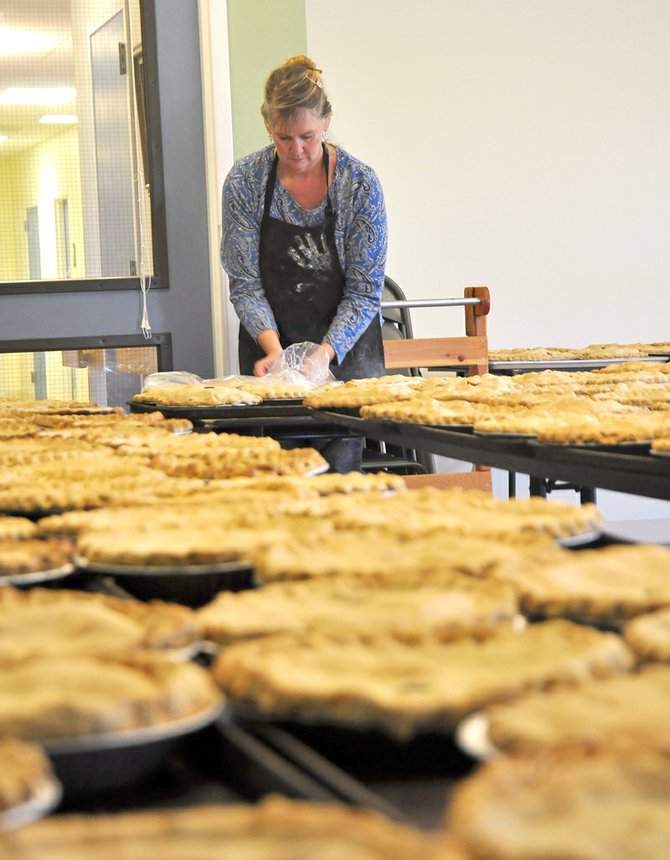 Funny how pies are shaped like wheels.
They taste a whole lot better, of course, but this weekend's sales of the circular pastries, made by a large crew of community members, also give traction to the Meals on Wheels program, which serves many elderly adults in the community.
Photo Gallery
Adult center pie making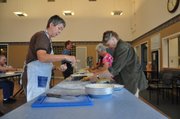 Hood River Valley adult center seniors and volunteers get together to make pies to sell at Harvest Fest.
The community can help Meals on Wheels stay on the move by purchasing pies this weekend at Harvest Festival.
Choose from huckleberry ($20), marionberry ($16), apple and strawberry-rhubarb (both $14).
For more on Harvest Festival, see schedule inside this edition.
n
Another way to help is to join "Sponsor A Senior" at the Hood River Valley Adult Center. Financial sponsors and helpers are needed for the Meals on Wheels program.
Donations help provide hot, nutritious meals to a senior that truly needs this support. If you can drive for a few hours every week to help with deliveries, you can be part of this much-needed service. Meal preparation help is also needed.
A $20 donation covers meals for one senior for one week. Contact 541-386-2060 for more information or mail donations to: Hood River Valley Adult Center, 2010 Sterling Place, Hood River, 97031; Attn: Meals on Wheels.
— Kirby Neumann-Rea