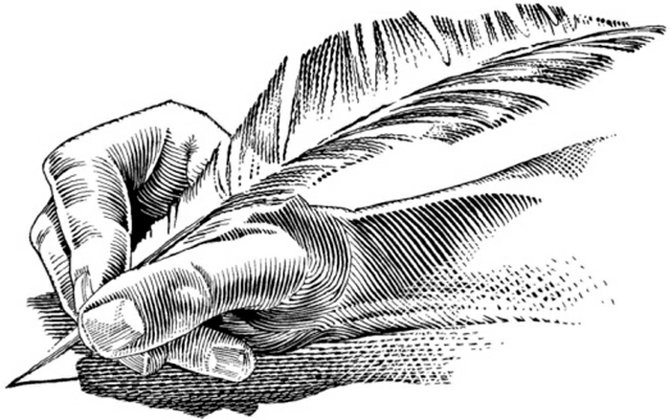 Porn prudence
Few attended the library's monthly meeting held at Cascade Locks April 16 to share in the "porn discussion." I, with my "narrow-minded self," began with a quick jab to the gut, presenting the reference material used in my formal letter titled, "Porn is not Freedom of the Press."
Unfortunately, that material has been removed from the website "TBRDR." But if you go there, type in "letters to the Editor for March 30, Hood River News," and click search, you will find the letters it printed dealing with "porn."
Of the dozen visitors, I don't recall hearing any supportive statements other than those comments presented by our librarian who presented his legal thoughts and excerpts of his research of other library policies.
What was missing was interviews with opinions from authoritative "stakeholders" such as our district attorney, sheriff, superintendent and a psychologist.
Our library board did well with its handling of a subject that would have made "grandma" vomit.
As an alternative, a private room was mentioned by a visitor. I could favor putting it in the basement, painting it white, bright lighting, registration to enter, and a name on the door: N.I.S. (not in sight).
I have researched many web sites and find that 98 percent of porn material is not sex, according to former President Clinton's definition regarding his oval office scandal, "I did not have sex with that woman."
Alan Winans
Hood River
Johnson missing in action?
I had to laugh while reading Rep. Johnson's most recent posting on this page and his so called bipartisan efforts. Do you suppose that if he says the word bipartisan enough anyone will believe him?
I know I've heard it before, but I'm not buying it. Too bad Mr. Johnson doesn't have enough time for self-promotion and both of his elected positions.
If you have been reading these pages over the last couple of months, you know that our school district is seriously in need of oversight on its own budget. That seems like a pretty important job.
Unfortunately, Mr. Johnson is often too busy with his other duties in Salem to attend to our little school board meetings. Last night (Wednesday) in fact, the board had not only serious budget oversight issues, but also a very difficult decision concerning school boundaries. Where was our school board member, the bipartisan Mr. Johnson?
Unfortunately, he had to be in Salem to stand with all Republicans to kill a bill supported by the Democrats that would provide about $275 million in additional funding to schools and other vital services, and he had to vote with all the Republicans against all but one Democrat on a bill to reform PERS. That is our bipartisan Mr. Johnson.
Meanwhile, back in Hood River County, the school board grappled with boundaries and how to solve our budget woes — some of them self-inflicted due to lack of oversight. Without Mr. Johnson, of course.
Kelvin Calkins
Hood River
Waterfront needs you
Wow, what an incredible turn out we had for the Earth Day Weed Pull at the Waterfront Park! Close to 150 people came giving their energy and enthusiasm to our special community gathering space. Local folks came, new folks to the area came, local school groups came, Parkdale and Odell folks came, folks from Lake Osewego and Idaho came!
Working side by side people had a chance to connect with each other AND with the park that gives back so much to all of us. Many of us are lucky enough to know what it feels like to connect with others.
Sometimes in our busy lives along with the use of so much technology, we can lose the feeling of connectivity that can only be truly, authentically felt when we are looking into someone's eyes, passing them a shovel, commenting on how great of a job they are doing, laughing when the wheelbarrow falls over — It's the little things that make us feel warm and good inside and part of a greater good.
That feeling was floating throughout the park all day. A big shout out to GO (Gorge Owned) for a wonderful partnership with this event. Numerous groups came and provided educational, fun activities for the smaller set, connecting them to their planet and immediate community. Amazing!
Pfriem partnered with us as well and donated beer sales to the park between noon and 3 p.m. They also have an Adopt A Plot and put in much sweat equity to pretty it up!
Dog River donated Coffee, Walter Baumann donated all his graphic design skills to produce our posters and our Waterfront Park Board members gave many hours of planning help and volunteer hours to make the day run smoothly. The overall energy was uplifting and contagious.
Most of us have five different places we could be on a weekend. Thanks to all who picked the Waterfront Park to share their love. If you are interested in being part of the love and donating to the park's efforts for the next phase monetarily and/or donating freely by adopting a plot, please contact me. I would be happy to answer any questions you have! Much thanks. Adopt A Plot Coordinator and Waterfront Park Board Member Marge Gale, adoptaplottoday@gmail.com.
Marge Gale
Hood River
Park priorities
I find it perplexing that although our city seems to have a thriving downtown and is a destination city in Oregon, we do not have money to maintain our parks or to have continuous sidewalks to walk on (such as busy May Street).
Why do so many other cities such as Bend, Ashland and Hermiston have such nice infrastructure and quality maintenance of their parks? Perhaps we need additional revenue sources for our city from all the tourists who come and enjoy being here in the summer?
Leslie Kerr
Hood River
Gun safety needed
I used to go hunting with my husband so I have carried a rifle before. What I can't understand is why people would want semi-automatic weapons with 30-100 bullet magazine clips. I do not believe that the Second Amendment was meant to allow our citizens to have some of the weapons we have today.
The Senate this week voted against the expansion of background checks to online gun sales and gun shows.

Mark Barden's sister was gunned down by her ex-husband who had a criminal record but was able to obtain a gun through the internet. This expansion of the background check could have saved her life.
The 45 Senators who voted against the Machin-Tooney Background Check Compromise Amendment gave no sensible reason for voting no. It has been estimated that 90 percent of U.S. citizens support this background check expansion, even many members of the NRA.
It is certain that this background expansion would save lives and would make our communities safer. So it seems obvious to me that these 45 Senators voted against the amendment due to pressure from the NRA and the fear of losing their next election.
Did some Senators get death threats if they voted for this bill? Did the Senators listen and look eye to eye with the people from Sandy Hook Elementary who told the senators of the violence and terrific loss they had recently experienced in their community caused by gun violence.
Please do not forget the children and educators of Sandy Hook Elementary, people in Aurora, Tucson, Virgina Tech, Columbine High School, Springfield High School and other past massacres.
Some say that it is people who kill, not the guns. Guns do kill, they are designed to maim and take a person's life. In Oregon we don't allow more than a 10-bullet magazine to be used for hunting animals. Why don't we have a limit on bullets in a magazine for other uses of guns?
The National Rifle Association has too much power and it is time for this country to make laws that protect people NOT the NRA.

Please do all you can to teach non-violence in your home, question the use of violent video games and television, talk and listen to your kids often, and secure unloaded guns in a locked safe place. We must decrease the number of deaths by guns in our country!
It is time to pass SENSIBLE GUN LAWS! When and where will the next massacre take place?
Nancy Johanson Paul
Hood River
Climate questions
As a parent and grandparent, I am especially interested in the climate change debate. In researching the topic, I discovered a report from the American Academy of Pediatrics, "Global Climate Change and Children's Health." I urge everyone to read it (just Google the title).
The AAP is the professional organization of pediatricians — doctors who are devoted to the health, safety, and well being of infants, children, adolescents and young adults. Most of us, and our children, owe our good health to them.
According to the AAP report, the global climate is rapidly changing, and this is due mainly to human activities (>90% probability).
Burning fossil fuels such as coal, oil and gas are the main causes. This climate change is accelerating and a serious threat to our environment and human health. They warn of a possible "tipping point" of an abrupt, large and irreversible climate change.
Children and youth are particularly vulnerable to environmental hazards. These include extreme weather events, increases in certain infectious diseases, air pollution and thermal stress.
The report describes how each of these affects children. For example, "vector-borne" diseases like West Nile infection and Lyme disease are spreading due to warmer winters and summers.
The report urges that pediatricians become leaders "advocating for environmental sustainability," for the sake of children and future generations. This is something we can all do — governments, corporations, small businesses, communities, the different faiths and individuals.
"Advocacy" means publicly taking action. Let us all stand up for our children — to ensure that they have a healthy future, the resources they need to meet their needs, and are able to enjoy the plants and animals of our beautiful planet Earth.
Lawrence Jones
Hood River