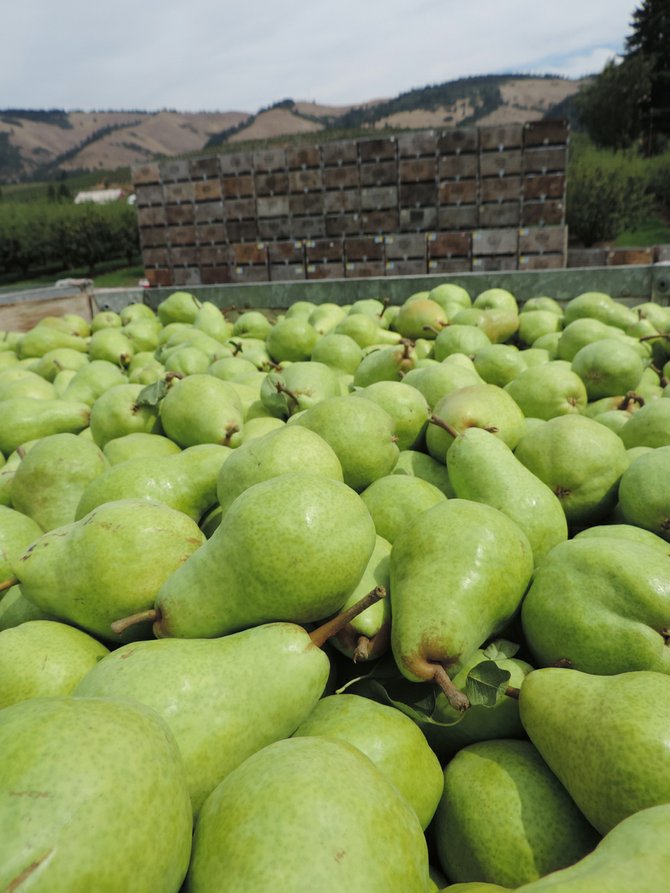 A compote of apples, pears, peaches, cherries and berries makes up the Summer Fruit Celebration this weekend in the Hood River Valley.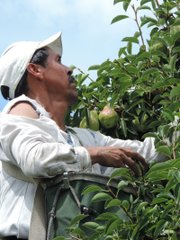 Fruit Loop merchants host the celebration of farm specimens including peaches at the height of their harvest season and later-ripening varieties of cherries.
While the heart of the Hood River Valley's commercial and specialty pear and apple harvest is still a few weeks away, the first early heirloom apples — highly prized Gravenstein apples, considered "the best" by many bakers and cooks for pies, applesauce and desserts — are ripe. They're a tart and tasty eating apple, too.
Summer Fruit Celebration will also bring gourmet food products, wines, bakery goods, and a range of tasty food — along with country fun for the whole family.
New to the Fruit Loop this year are hard cider purveyors including Fox-Tail Cider at Highway 35 and Ehrck Hill Road, and The Gorge White House. Both have tasting rooms with seating area, and both are connected to fruit stands.
The Gorge White House is under new ownership of the Kennedy family this year, and Fox-Tail is owned by the Fox family, which operates the adjoining Smiley's Red Barn.
Admission to Fruit Loop farms and attractions is free. Some farms and wineries also have special offerings during the event. Most farms and attractions along the Fruit Loop are open from at least 10 a.m. to 5 p.m. daily (wineries open at 11 a.m.).
For complete information about the Summer Fruit Celebration and the Fruit Loop, visit the Fruit Loop website at www.hoodriverfruitloop.com.