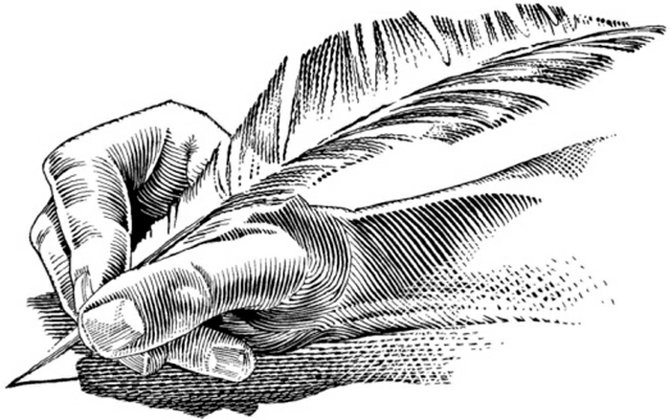 We are all connected
I am a daughter, and granddaughter. I thank my grandmothers for teaching me to prepare healthy food, dig and plant in the dirt, sew and knit, nurture and care for those we love. These skills allow me to live simply, reducing our needs.
I am a mother and grandmother. I grieve when I think of the world my sons and grandchildren live in compared to the world I have known for nearly 60 years. I have lived my adult life in small Northwest towns. I have watched businesses come and go. I have known unemployment, food stamps, poverty, the hardship of accepting help.
I understand the importance of having work to do AND also know that there is a big difference in work that brings skills and good pay and a future, and work that uses us up and leaves us with nothing except another vacant building and wasted resources.
I am also a cancer survivor. I know that cancer did not come through my genes but through the air and water and food I took in. My darling sister-in-law lost her mother this summer, lung cancer, an epidemic in Chinese women who prepared meals over coal stoves.
I cannot stand by without using my voice and watch any longer while our global industrial complex destroys what should be allowed to be bountiful. There are many things we can each do in touching what is within arm's reach. We can also do many things in the good company of others.
We are connected, to one another and to all creation. If you are a like-hearted woman, check our out website, and join us in our gathering in September. Earth will thank you. http://www.mamabearproject.com/
Beth Hartwell
Hood River
Bakery owners are true patriots
Although I am a native Oregonian I have been living abroad for the last 14 years. While visiting family this week I became aware of a couple of wedding cake businesses currently being investigated for refusing to supply cakes for same-sex weddings.
Fleur Cakes of Hood River is one of them.
Is this still America? It seems that folks have forgotten their U.S. History 101 classes. Our number one right in this country is religious liberty and freedom of conscience, if I recall correctly. For the state to override this right, it must show a very compelling reason.
Is Fleur the only bakery in Hood River? Is the cake a matter of life and death as in the case of over ruling the wishes of Jehovah's Witnesses parents to give a child a blood transfusion? Has the cake shop discriminated on account of orientation?
No to all of the above, including the last point. The owner of Fleur has offered to make cakes for birthdays and other events for folks with same-sex attraction.
But a wedding is a different matter. We are not just talking about orientation now.
A wedding suggests endorsing, nay, celebrating behavior. There is no way a Bible-minded person can disregard the plain text of scripture on this matter and we all know it.
So what is really going on here, especially since gay marriage is not even legal (yet) in Oregon? Why are these small businesses being subjected to the bullying tactics more reminiscent of the Brown Shirts than our civil rights movement? (A movement whose greatest hero was a clergyman, by the way.)
Why is religious liberty so important to all Americans, regardless of denomination? Religion is the only thing that can speak truth to power.
Squash it and the state becomes all-powerful. Without religious liberty, America is not America anymore.
Every citizen of this country has a debt of gratitude to the owners of these bakeries. They are true patriots.
James Ross
Portland
Sarcasm has its uses
Mr. Kindig, I read your Aug. 17 letter "Avoid Sarcasm." You effectively made several points in favor of sarcasm. I know this was not your intention, but thank you nonetheless.
I personally use sarcasm in my letters for all the reasons you mentioned: 1) to effectively make a point, 2) to add humor to a serious debate and 3) to purposely confuse the undecided.

The bumper sticker "How do you know you have a mind if you cannot change it?" is very appropriate for this discussion. In my experience, yelling louder than your opponent or speaking longer or with bigger words does not win an argument. By avoiding direct confrontation and allowing a listener/reader to let their guard down, we can more effectively communicate and hopefully allow an alternate viewpoint to be expressed.
I fear those who guard their positions with the vigor of Samson or Hercules. Some are held so strongly to a belief they do not permit any alternative points to be spoken. We vilify world leaders who serve as dictators who demand only their narrow views will be tolerated under consequence of death. Yet many of us do the same in our little worlds.
How ironic. By the way, "ironic criticism" is listed as a definition of sarcasm in my dictionary.
Steve Kaplan
Hood River
Free to be sarcastic
Sarcasm left to the professionals, really? I think it falls under the heading of "free speech."
Jim Burdick
Parkdale
Olympians need focus
I'm an Olympic athlete and I'm a little offended by Al Brown's suggestion in his letter last weekend ("Protest needed," Aug. 17) that local Olympic athletes organize a protest. Mr. Brown, your cause may be worthy, but you fail to understand that it is not the obligation of Olympians to become involved in political matters.
Sure, some governments do not necessarily follow the Olympic Ideals. But their participation in the Olympic Games is not for the athletes to resolve.
The most significant impact that an Olympic athlete can have in the world is by making their mark on the playing field, then leveraging that accomplishment to influence good. Becoming wound up in the types of distraction suggested by Mr. Brown can only diminish an athlete's optimal performance.
Remember 1980? What a shame it was for all those athletes who trained their whole lives to get the opportunity to compete in the Olympics, only to have it taken away forever. Their opportunity to become influential members of our culture vaporized because of political protesting.
Let's not lose another opportunity this time.
A.J. Kitt
Hood River
People are good in HR
My boyfriend and I are visiting Hood River from Austin, Texas, for a much-needed getaway from the brutal Texas heat and the hustle and bustle of our busy lives. When we arrived in Hood River on Aug. 15, the beautiful weather, and friendly environment confirmed our decision to make Hood River our preferred peaceful getaway.
On Aug. 16 at Naked Winery, my boyfriend realized that he did not have his wallet in his pocket. Neither of us panicked as we assumed that he had left it at our condo, or in our rental car. Upon returning to our condo around 10:30 p.m. and conducting a very thorough search of the condo, rental car, and a return visit to search the Naked Winery, we realized that his wallet had been either lost or stolen.
The remainder of the evening of Aug. 16 and all of Aug. 17 was spent dealing with phone calls to all of the usual entities that one must contact when things such as this occur. When we contacted the airlines to gather information regarding how my boyfriend may fly without proper identification, the airline suggested that he file a police report regardless of suspicion of loss or theft.
When we contacted the police department, we learned that the wallet was recovered; all money, credit cards and identification intact! Apparently the wallet had fallen out of his pocket when we parked close to the winery.
Someone found the wallet, and then placed it on a police car which was close by. Then, according to the officer, the wallet was placed on his desk in order to find the owner. It was shortly after it was placed on his desk that my boyfriend made the call. The dots quickly connected and his wallet was returned in person by a very kind Hood River Police officer.
I want to personally thank the anonymous person who placed the wallet on the police car, the person who placed the wallet on the officer's desk and the officer who returned the wallet to us at our rental condo. This situation confirmed my inherent belief that people are good, most especially in Hood River, Ore.!
We will be back with children in tow as soon as our careers, and children's school schedule allows!
Patrice Hiatt
Austin, Texas