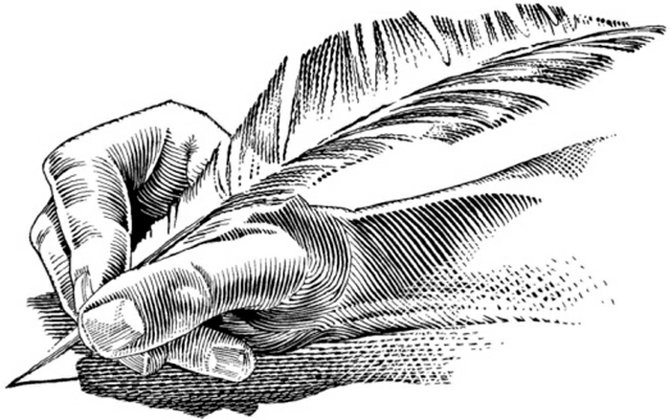 Proud 'alarmist'
John Brennan, using clever and misleading innuendo, responds (Feb. 2) to our published letter of concern to President Obama (Jan. 23). Rather than issuing an honest dissent, he chooses to miss the point of our letter and disrespect good men.
I must reply. Regarding our concern about global warming, he calls us "believers." In fact each man who signed that letter has spent his adult life in deep and thoughtful regard for evidence. Our concern is based upon compelling evidence, not belief.
Evidently, he didn't read our letter, which says nothing about industrial emissions or their regulation. We focused solely on energy conservation and use of renewable energy resources, not on industrial emissions. Aside from global warming issues, we need to do these things anyway, if we seek energy independence, which presumably Brennan supports.
We further focus on what Obama can do without depending upon a paralyzed Congress. We have no collective position on fuel-switching, "carbon credits," any other regulatory scheme or other related issues. Brennan dismisses us as "alarmists" (a word used in the title of his letter) who are in "environmental panic."
Well, based upon a rational consideration of the evidence, we are alarmed. Suppose the probability of human-caused global warming is too low to cause the Brennans of the world any concern. The consequences of them being wrong are infinitely high, as some of these cycles may be irreversible. We aren't willing to pay that price.
I cannot speak for my fellows on one thing, alarmism: where chili peppers and global warming are concerned, I am proud to be a 5-alarm alarmist.
David Hupp
Hood River
No benefit;
only harm
On the issue of coal, it can't be stated enough: This is all about profits for coal companies, the largest of them foreign. There is no energy benefit for America. There are no jobs to be had here. No money to be spent here.
China and India get the coal from Wyoming; we here in the Gorge get the staggering pollution and inconvenience: 146 million tons of coal in open cars per year, spewing poisonous dust every inch of the way, filling as many as 54 1.5-mile-long trains per day.

China burns 3.8 billion tons of coal a year, nearly as much as the rest of the world combined. We get more global warming and their acid rain.
Rep. Walden says he does not oppose 54 long trains spewing coal dust through the Gorge per day, for no gain to us, only harm. Who on earth does he represent?
It's astonishing that this self-destructive proposal has gotten this far. The only fathomable answer is that it's being rammed through our political representatives who are for sale.
Sam Moses
White Salmon, Wash.
Types of warming
I find Mr. Brennan's letter, "Alarmists at work" (Feb. 2), to be uninformed and lacking in a basic understanding of geology, paleontology, climatology and chemistry. There are two types of global warming: a historical "normal" and human-caused.
Normally, changes in the earth's temperature depend on the amount of solar energy received from the sun, which varies with changes in the earth's relationship to the sun. Today's global warming is caused by abnormal accumulation of carbon dioxide and methane in the atmosphere.
Natural global warming is nicely described by Dr. Brian Fagan, professor emeritus of archaeology at the University of California, Santa Barbara in his book, "The Long Summer: How Climate Changed Civilization."
Mr. Brennan states that global warming has been going on for over 200 years. Yes, indeed! The current interglacial period began about 12,000 years ago.
A glacial cycle runs about 100,000 years. Interglacials are periods of warming following long periods in which high latitudes are dominated by continental and alpine glaciers. The previous epoch, the Pleistocene, displayed about 20-25 repeat cycles, which are well-documented geologically. These are generated by cyclic changes in the earth's position in relation to the sun.
The current interglacial should have ended; yet global warming continues because of abnormal and increasing concentration of carbon dioxide from modern human activity. Geologists refer to this epoch as the Anthropocene, because human activity is changing both geology and atmosphere.
Atmospheric carbon dioxide varies throughout geologic history, as clearly documented by analysis of seashells. When it gets too warm many living things die. The geologic record shows mass extinctions and major changes in plant and animal populations.
Dr. Peter Ward, professor of biology and earth and space science at the University of Washington and author of 16 books, is an authority on mass extinctions. His investigations indicate that, with exceptions, mass extinctions correlate with carbon dioxide buildup and thermal maximum — meaning atmospheric warming. But the atmospheric warming of geologic history was not caused by excess carbon dioxide. It was caused by variations in the earth's relationship to the sun.
Our species has not been around long enough to experience these past events. The questions are: will mass extinctions occur on our watch because of our activities? Can we do something to stop or lessen the impact? Don't we have a moral obligation to protect life on earth as we know it, including our own?
Carroll Davis
Hood River
Tax evasion questions
According to Ralph Nader, the Republican Party has been mining all kinds of entitlement programs in hopes to avoid raising taxes on the 1 and 2 percent-ers. Well here's a great potential entitlement source which hopefully will produce billions of recouped government's generosity.
For example, GE, a tax escapee, uses offshore Cayman Islands as a legal address for the sole purpose of avoiding taxes. From 2008 to 2010 GE didn't pay any federal taxes on income in the States of $7.772 billion in profits and felt entitled to and received $4.737 billion from the Federal Treasury as well.
And that's not all. There are nearly 20,000 other corporations with the same address in the Cayman Island alone. All avoiding income taxes; and how many, like GE, have juicy entitlements also flowing their way?
Nancy Moller
Hood River