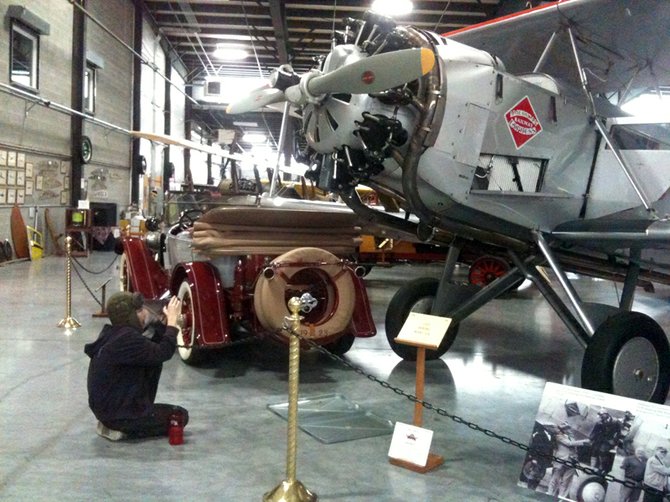 It seems that the sleek industrial beauty of autos and airplanes can inspire a wide-range of creative interpretation. That is what photography students of HRVHS art teacher Amirra Malak discovered while on a recent photo shoot hosted by the Western Antique, Aeroplane and Automobile Museum on Tucker Road.
Malak's Advanced Placement Studio Art and 2D-Design students composed photographs of exceptional beauty at WAAAM after receiving an invitation from the museum to visit free of charge.
"The museum agreed to a generous exchange: Students could take pictures in the museum to build their portfolio for the AP class if the students shared the images with the museum," said Malak, who brought along 50 students for that opportunity.
"My students were thrilled to get out of the classroom and into the museum to take pictures of antique planes and automobiles and other historic objects that they normally would not have had access to," said Malak.
In the classes, students use the medium of digital photography and strive to create a portfolio of work that can then be submitted for an official national standard score at the end of the year. Students who earn a 3, 4, or 5 score on their portfolios may earn college credit for the class.
"This is the second year the AP students have taken pictures at WAAAM. The pictures range from abstractions of auto parts, to explorations of movement across the surface of the vehicles. Students always come away with unique imagery to add to their portfolios." said Malak.