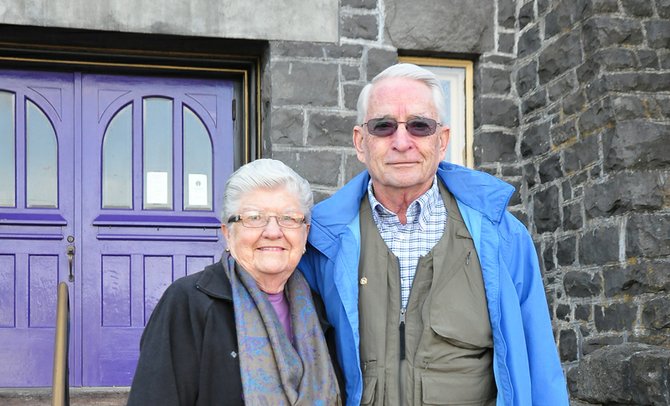 It took a little while for Royal and Joan Ewing to get in sync, but once they did, nothing could pull them apart.
The Odell couple, which this year will celebrate 55 years of marriage, met at Northwest Christian University in Eugene in the 1950s.
At the time, one of Joan's friends was dating Royal, and Joan was initially unimpressed with the man she would eventually marry.
"She kept saying, 'He's really smart,'" Joan said of her friend's opinion of Royal. "Well, I just thought of him as being really hick-ey. He wasn't exactly fashionable. He just wore jeans and a short-sleeve shirt. He didn't really seem to care about looking natty or campus-ey."
However, after a year away from school due to a battle with TB "the whole scene had changed" by the time she got back, and eventually she and Royal wound up together.
They were married in December of 1958, and began what would become something of a whirlwind tour of the American west.
They started in Tacoma, Wash., when Royal was named pastor of church there.
Their journey took them to California for Royal's graduate studies, back to Northwest Christian, then to more ministerial work in Salt Lake City, and then to New Mexico where they would spend 20 years before moving to Odell in 2003.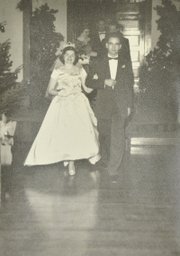 During that span they had three sons who gave them 11 grandchildren. Their family is flung across the globe, with one son working in theme park design in California after spending time in China, another in Texas and another working as a Boeing engineer in Italy.
"I'm from the hills of Idaho and she's from Mosier and our kids are all over the world," Royal said. "We never thought we would have the privileges our kids let us enjoy."
They've learned plenty of lessons over their 55 years together, with the big one being to not expect everything to be sunshine and rainbows all the time.
They are proud that each of their kids have been married for over 25 years.
"They saw us working on it," Royal said of getting through bumps in the road in a marriage.
"We didn't expect it to be all sweetness and light," said Joan. "Or to be even able to understand each other not to be angry because we didn't understand each other. And to tell you the truth we are still working on that. Relationships that grow and thrive need work constantly."
In their time together Royal has worked as a pastor and construction worker (even helping to dig the foundation for one of their homes in New Mexico) while Joan had done everything from helping out at church to teaching.
They still have plenty of interests to keep them busy, from being active at Riverside Church where Royal still occasionally takes to the pulpit and Joan chairs the mission board, to the Lions Club to SMART and Bible studies at Down Manor.
They've seen their interests evolve over the years, and figure both they and their activities will keep growing and changing.
"I hear people say 'I'm the same person I was 50 years ago,' and that is so not true of either one of us and I'm happy for that," Joan says. "We have been given the privileged to be exposed to life in such a way that it changes us daily."