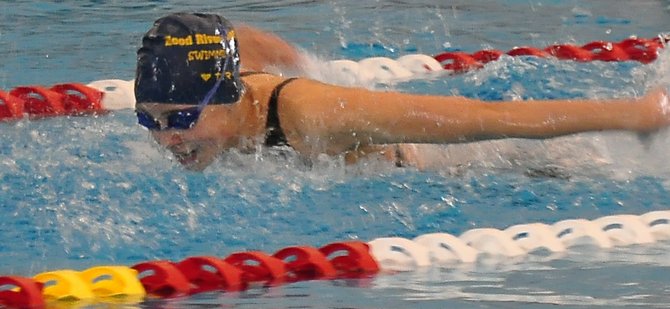 Updates from Day 2 of the state swimming championships:
3:45 And the Eagles wrap things up with a third place finish in the 100 breastroke. Webb swims well but again runs into the Brewer wall.
The Eagle girls 400 freestyle relay team was in sixth place for most of the event but a sensational finish from Kylie Webb pulls them into fourth, their second fourth place finish relay of the day.
That will finish things up from here as I dash out the door to the district wrestling meet.
1:30: Things are underway here. The HRV girls 200 medley relay takes fourth and the HRV boys relay takes sixth.
Connor Webb takes second in the 200 individual medley.
1:50: Webb has a nice swim in the 200 IM but nobody was catching Tommy Brewer, the sophomore from Summit. Brewer set a 5A record with a time of 1:51.13. Webb took second with a time of 1:56.80. The pair will face off again in the 100 breaststroke later today.