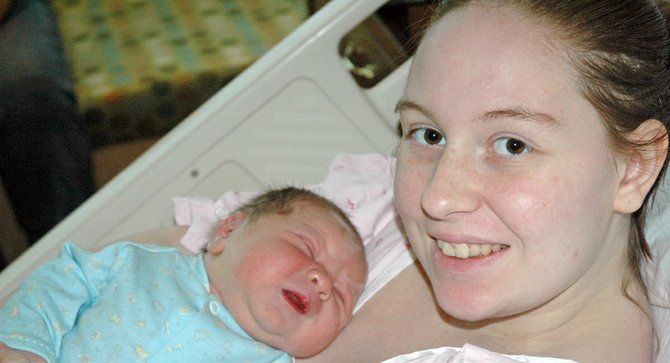 Ayden Tyler Niemela was born Jan. 1, 2013 at Providence Hood River Memorial Hospital, to Hailey Niemela, 16, of Bingen, making Ayden the First Baby born at the hospital this year. Ayden arrived at 4:37 a.m. after just over 24 hours of labor. He weighed 10 pounds, 12 ounces and was 22 inches long.
As First Baby family, Hailey and Ayden will enjoy a basket of prizes courtesy of local businesses who sponsored the annual Hood River News First Baby Contest.
(Details in the Jan. 5 edition.) .