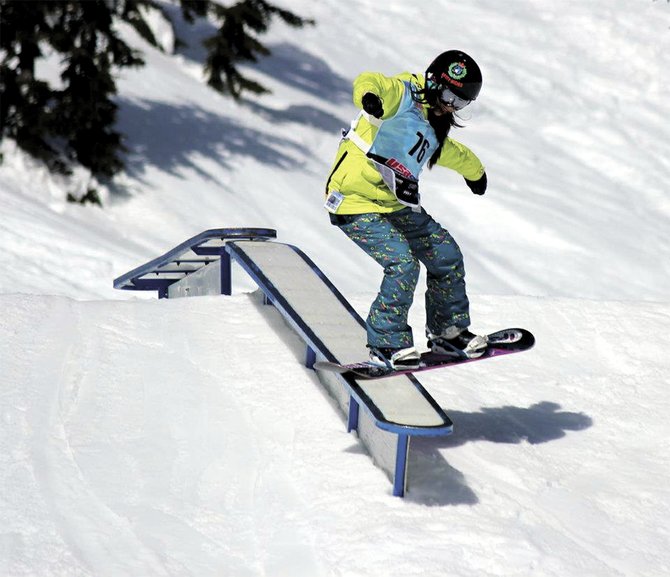 Hood River Valley Snowboard Club is gearing up for what coaches anticipate will be an exciting season.
After an uneventful showing at last year's league and state contests, the team is ready to hit the slopes with bigger numbers, more experienced team leaders and a solid head start in riding, thanks to an excellent early season snowpack on Mount Hood.
Head coach Phineas England says the team of 13 boys and four girls will officially start training when school resumes after the holiday break.
"We have a few standouts who we are expecting to be top competitors this season," England said. "We're expecting good things from team leaders Ethand Field, River Rudhe and Isaiah Arnold on the boys side; those guys have been on the team the longest.
"New to the team this year is senior Connor Goodwillie. He transferred to Hood River from White Salmon and is going to be a top competitor. For the girls, we're expecting freshman Autumn Inouye to be a top competitor."
The team competes in the Gorge League of the Oregon Interscholastic Snowboarding Association. The league consists of teams from Sandy, Hood River, Aloha and Southridge. Statewide, OISA is made up of 26 teams from across the western side of the state.
The leagues hold their own schedule of events in halfpipe, boardercross and slopestyle contests before meeting in mid-March for the state championships, held this year at Mount Bachelor.
"Our team is the biggest it has been in years," England said. "That along with the early snowpack should make for an excellent season."
The team is officially a club sport through HRVHS and is responsible for raising its own money for travel and competition expenses. England acknowledged the following local businesses for their support in the program: DaKine, Doug's Sports, Dog River Coffee, E&L Auto, Flow Yoga, Red Hand, Subway, TREW Gear and Double Mountain.