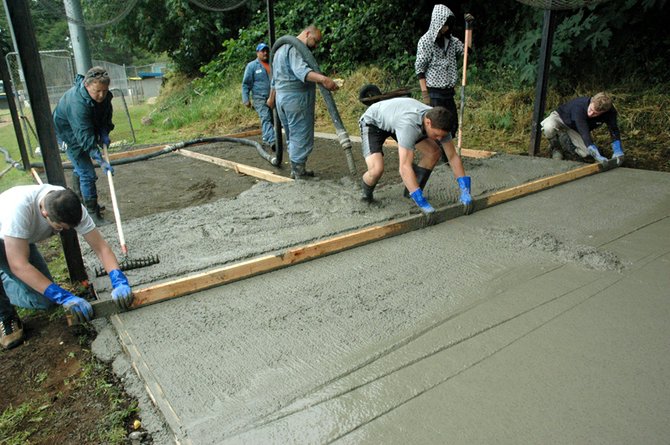 Here's an Eagle Scout project that is slightly off-kilter.
By design, that is.
Kristian Apland of Hood River designed and organized installation of a new concrete floor for the batting cage at Collins Field.
The concrete slopes an inch and three-quarters, for drainage purposes.
The former batting cage surface was a rough and muddy gravel expanse.
Apland designed and took about two days to frame it and put down the gravel base, also for drainage, and another day to pour the 11.5 yards of concrete.
Apland said he was glad to create a batting cage surface that will help batters as they practice their swings. The cage is located along the third-base line. Collins Field, next to Jackson Park, is a popular ball field used by Babe Ruth, Horizon Christian School and HRV baseball teams.
Apland said the project was a great learning experience, with help from Fritz Reuter, a Hood River contractor who provided tools and expertise. Lane Excavation donated the excavation and gravel, and fellow members of Troop 282 and friends helped with the labor, as did Kristian's father, Ken.
Apland purchased the material from Hood River Sand and Gravel, with help from Rotary Club. Asai Orchards has also provided funds.