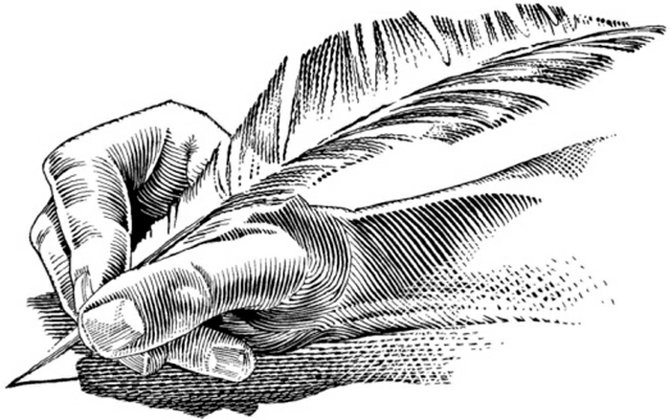 Fox tells the whole story
According to the most recent survey of all cable TV stations, and there are many of them, Fox News Channel was by far the most-watched. Why? More and more viewers seeking the truth want all the news without omission and Fox meets their needs all day long, including the not-so-savory White House revelations that the Barack Hussein Media will faithfully omit from their evening broadcasts (RRRR, Maties! Let's set sail abroad the mighty Censor Ship").
What's wrong with objectively at Fox — covering every news event without exception? Nothing. It's what America's Free Press is supposed to maintain in order to help all government in low places to be high places accountable.
Bill Davis
Hood River
Memorial Day thanks
On behalf of myself and the board of directors at Idlewilde Cemetery, a heartfelt "thank you" to all the community and volunteers involved in "Honoring our Veterans" on Memorial Day here at Idlewilde Cemetery. Drizzling rain did not dampen the dedication of our community who has always been there to support us and our fallen.
As the tones vibrated across the grounds of Idlewilde, and the flags fluttered from west to east, Mark Steighner and the Hood River Valley High School Band and Chamber Singers, along with the patriotic and spiritual music provided by Andy Streich, lifted the spirits of those who were in attendance.
Memorial Day services wouldn't happen without the dedication of the ladies Auxiliary of the American Legion Post 22, Anita Hasegawa, Judy Osborn, Dorothy O'Dell, Jill Rowland, Gwen Hughs and Mildred Woods, whose countless hours went into making the decorations displayed on the Bud Collins "Walk of Honor." Countless hours of dedication were also given by Agustin Lara, Dennis Leonard, John Dorsey, Dwight Hamada, Brian Steeves, Mike Tabor, Max Lender, Roy Elliott, Rita Byrd, Kevin Bellus, Randy and Andy Bell, Tammy and Justine Long, Shelly Leonard, Mark Adams, Gary Steele, Nick Kirby, Boy Scout Troop 378 and Cub Scout Pack 378, Jack and Debbie Trumbull and our friends at Anderson's Tribute Center.
Thank you to all the folks who honored our veterans with the floral presentation, and our families we honored whose loved ones have fallen. We appreciate your continued support here at Idlewilde.
Bob Huskey
Sexton/manager
Idlewilde Cemetery
Help tennis courts
As the director of St. Francis House Youth Center in Odell, I am keenly aware of the need for public access to recreational facilities, especially for the many young people who benefit from healthy exercise. I strongly support the campaign to repair the public tennis courts in Hood River.
Those who support this project are supporting all our kids and sending them a valuable lesson that an active lifestyle can be accessible to all our community.
Tennis is a wonderful sport that requires little equipment and only one other participant. Healthy habits developed while young can lead to a lifetime of exercise and provide positive outcomes for the whole community.
Please be generous in donating to this worthy cause that will have a life-time of benefit for our kids.
Patrick Rawson
Hood River
Campaign thanks
I want to thank and congratulate the volunteers and voters who supported my campaign for Position Six on the Hood River County School Board. It was exciting and rewarding to be involved in such a positive and energizing campaign.
Nearly 40 percent of voters said, "It's time for change." I believe that a clear message was sent that students should be our top priority as a community, and that we need engaged and active board members, who place students at the center of their decision-making and take active oversight of financial issues.
In addition, I learned that most people support the mission of our schools as an integral part of our common effort to develop an educated and thoughtful electorate.
I thank everyone again who worked for the campaign and who voted. This is the kind of community that I am proud to be a part of.
Mary Reynolds
Hood River
Boy! Was I wrong!
With all the discussion about what to do with the Port property, I feared we would turn the whole area over to "those boardheads." I argued about who would pay for the maintenance and what good would it do for me and the others like me in Hood River.
Well, let me say, I couldn't have been more wrong. My wife and I go regularly to the waterfront park and we thoroughly enjoy it. One day, for example, we saw children playing on the equipment; people of all ages strolling or running or biking, on the trail; lots of people swimming or playing in the river; "razor" scooters and skates. One day we saw a picnic under way with a sack race!
The only sour note is the occasional dog off-leash. There were two squabbling over whose tennis ball was retrieved but owners broke it up.
It is so renewing to just sit and look at the river with sailboards, kites, paddle boards and sail boats. (We even observed a "cannon battle" between two historic sailing ships recently.)
Go down any evening and enjoy the park. Warning: Don't be sitting on "our bench" when we get there!
Marvin Turner
Hood River
Kudos to HR Supply
I want to congratulate Pat McAllister and his staff at Hood River Supply for the wonderful grand opening of their new building. I, as most Hood Riverites, appreciate the convenience of shopping for quality home and garden materials in a fresh, roomy environment.
It is nice to be able to run in and get odds and ends that us amateur home improvement guys always need at a moment's notice and know that our needs will be met by friendly and knowledgeable people.
I also want to thank them and the West Side firemen for the hamburgers and hot dogs.
Good job Pat; now if I could just drive to Rosauers without going out on 12th that would be perfect.
Ron Yamashita
Hood River
New life in old gym
Entrepreneurship is about starting something new: New ideas, new strategy and revitalization.
I want to thank and applaud CrossFit Hood River for bringing new thinking and revitalization to the Big Gym. The changes and improvements after their acquisition have surprised me.
I was skeptical at first because I do not usually embrace change but I can say I am a convert. There is a breath of fresh air and caring for the business that had been missing. The owner and employees demonstrate a commitment to fitness and it shows.
I encourage anyone who has not stopped in to the gym to give the new gym a try.
Jennifer Johnston
Hood River