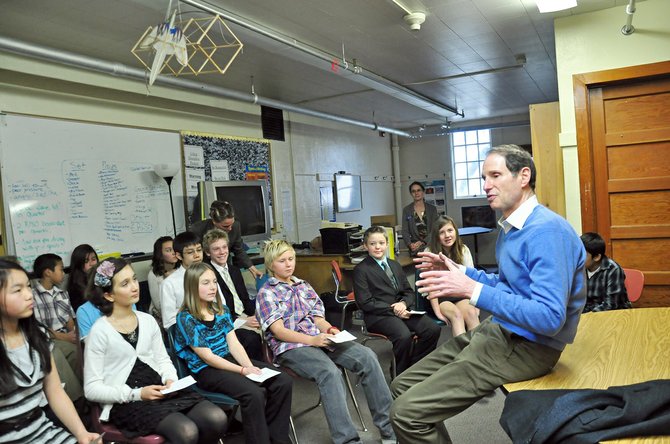 Sen. Ron Wyden, D-Ore., and Sen. Max Baucus, D-Mont., recently pledged to extend the Secure Rural Schools program for at least another year, hoping to buy time to craft a long-term solution for replacement of lost timber harvest funds and blocked tax revenue for rural communities.
The legislative pair currently chair two powerful committees in the Senate and represent some of the hardest hit timber-reliant counties in the country.
In Oregon, five counties (Curry, Coos, Douglas, Josephine, Jackson and Lane) with high proportions of untaxable federal forests, are preparing for potential fiscal insolvency. Hood River is part of a larger group of counties who, though not facing insolvency, are still hard hit by the continuing revenue impacts of these federally controlled lands within their boundaries.
Wyden hopes to extend the Secure Rural Schools and Communities Self-Determination Act of 2000 – which he originally introduced – to assist counties facing budget crises. The SRS funds have served to replace revenue losses that affect budget stability for county public works projects and schools.

The following text from the Act explains the rationale that has directed funds to the counties listed in the Act, including Hood River.
SRS funds have been provided; "To accord a measure of compensation to the affected counties for the critical services they provide to both county residents and visitors to these Federal lands, Congress determined that the Federal Government should share with these counties a portion of the revenues the United States receives from these Federal lands."

According to County Budget Supervisor Sandra Borowy, a similar extension of SRS funds, secured in July last year, brought the county $933,000 for the July 1, 2012-June 30, 2013 fiscal year. That revenue funded $651,000 towards county public works projects.
Now in the process of drafting next year's budget, Bowory said the county will assume no new funding extension will materialize.
"We will budget zero dollars from that revenue source – I would rather amend the budget later if those funds come in," she said.
In the 2011-2012 fiscal year, Hood River County received $1,033,000 from SRS – funding $716,000 in public works expenditures.
Wyden, who chairs the Energy and Natural Resources Committee, continues a goal to provide stability to rural Oregon communities.
"Maintaining the federal government's historic obligation to rural Oregon and to rural America has always been my top legislative priority," Wyden said. "As the chairman of the Energy and Natural Resources Committee, I plan to throw my weight behind an extension of this program, to make sure rural counties are not left in the lurch."
In a recent press release, Wyden also noted that Baucus, who chairs the powerful Senate Finance Committee, has strongly supported the program in the past.

Baucus stated he will work to ensure the critical funding for resource-dependent communities does not disappear.
"These investments are ... rightfully due to rural counties that are home to large areas of federal lands. Now is not the time to pull the rug out from under them," said Baucus.