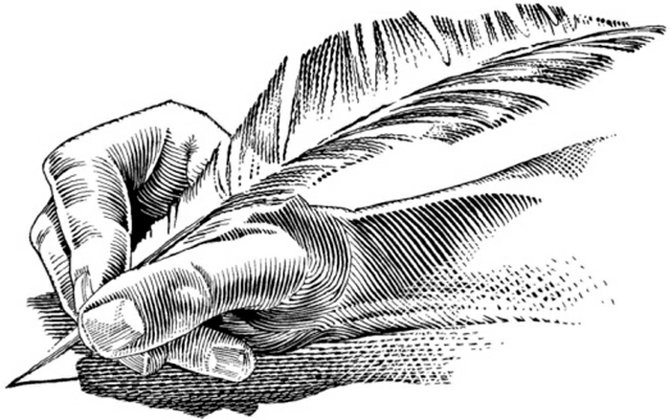 Kudos to Dolan
I was really surprised to read Bob Rhodes' criticism of the email he received from Joe Dolan in "Teacher's message questioned" (Our readers write, May 15).
I do not understand why he found it "offensive," but I do think it is a reflection of our school system — a positive reflection.
What I took from Mr. Dolan's letter was that he was very concerned that some of his students had extremely low scores on the state testing. He appeared to be alerting their parents to the problem and offering some suggestions to help those students succeed. Hopefully some of those parents will respond to that email by working with their children to improve their work.
It is my understanding that when those children are in high school, they will have to pass state tests in reading, writing and math in order to graduate. I was happy to see that rather than just ignore the problem and pass it on to the next teacher, Mr. Dolan was trying to help these children develop skills to succeed.
Clearly not all the students are failing, and he also praised those students who are working hard to succeed. If all the students were failing, I would be looking at the teacher for an explanation; but I don't think it is reasonable to assume that because some children are failing that it is the fault of the teacher.
Kudos to Mr. Dolan for putting in the extra effort to help his students learn. I doubt that he is getting paid extra for the time he puts in at lunch and after school to help these children. But more importantly, I applaud him for trying to teach this valuable lesson: Some things in life are challenging and you need to put additional effort into a difficult endeavor in order to succeed.
I hope my child is fortunate enough to have Mr. Dolan as his teacher at Hood River Middle School. He seems to have the same values that my husband and I are trying to teach our child.
Erin Burnham
Hood River
Always tell the truth
Physical limitations made it too difficult for me to attend the Heart of Hospice butterfly release Saturday in Jackson Park. However, I did attend in spirit and want to share a story I would have told there in my oldest sister's honor.
As they say is true about many families, mine, too, had an "ugly secret." Understandably, that secret was kept from me at my age of 5. Perhaps like many people would do, the family still "protected" me when I was 15. But that "cover" was kept over me while I turned 25, 35, 45, 55 and even 65. Ten years after that, after all my direct older family members have died, I accidentally learned the truth.
Saturday, in memory of my sister, Bette, whose actions all those years I frequently misinterpreted, I tried to release my own feelings of anger and express a new, profound love. Unfortunately, it was the well-intentioned but misguided love of many others in the past that makes that too little and way too late.
I can only hope that telling this will help others to remember this simple truism: Always tell the truth at an age-appropriate time and way.









Dave Dockham
Hood River
Equality for Wy'east
How can we make Wy'east more appealing?
When asked this question, one answer keeps coming to mind. Give Wy'east students the opportunities that Hood River Middle School has.
My soon-to-be sixth-grader brought her Wy'east elective options home to choose with 11 slim choices. Drama has been cut but jewelry making and clay art are there, along with Spanish, German, jazz, choir, band, fit for life, journalism, I love reading, study hall and lecture.
Now that might not seem so bad, until you review the 45 "enrichment" options offered at Hood River Middle School.
This list ranges from band, mountain biking, geo caching, chemistry, robotics, girls yoga, drama, oceanography, windsurfing, botany, ultimate Frisbee and many more.
I do not blame parents for fudging addresses and fighting boundary changes. Maybe everyone should move to town.
As parents, we want to give our kids the best opportunities. So how would you make Wy'east more appealing?
If you could chose without moving, where would you want your child to go? We are in the same valley. The kids will end up at the same high school. So I ask, why is one middle school given so much and another so little? Is it the teachers, money, location, size?
Can these things be changed to make the schools more equal for the kids and the valley?
Wy'east has the room to expand, but will Hood River Middle School expand again instead?
Trisha Lage
Odell
Defending Dolan
In my opinion, Bob Rhodes' very public complaint against one teacher (Our readers write, May 15) is out of line.
Joe Dolan is a hard-working and generous teacher who has been able to make significant connections to many of our Hood River students.
He has not only given of his time as a teacher, but as a volunteer soccer and robotics coach. He has driven players to games and practices when their own parents were not able to. He has given up weekends to take the oceanography class to the coast. He has coordinated an extracurricular robotics program for our middle school.
Joe, like many teachers, works hard, but is dealing with larger and larger class sizes, diminished resources and an abundant testing schedule every year (see the Wednesday, May 15, editorial cartoon).
I don't think our teachers are at all overpaid for the difficult job they do. They are valuable and special people. I find this attempt at public humiliation very distasteful. There are better ways to resolve complaints.
Jennifer Ouzounian
Hood River
What's the connection?
On Thursday, I received a postcard from the Oregon Right to Life PAC supporting Mark Johnson for the Hood River County School Board. Unless there's something going on at the schools that I don't know about, I'm not sure what Mr. Johnson's (or anyone else's) position on abortion has to do with the Hood River County School Board.
I was disappointed to see the "political machine" weigh in on what should be a nonpartisan local election.
Jenny Brown
Hood River
The 'rest of the story'
I appreciate everyone's comments about Mr. Dolan's high standards. But like Paul Harvey says, "Now for the rest of the story."
My son can only attend a few hours of school per day and then twice per week he has a tutor. I wrote to the newspaper because my son is required to be on a Bi Pap breathing machine 16 hours per day. He is handicapped and requires a scooter to get from class to class. We almost lost him in September 2012 and he missed about two months of school while he was at Doernbecher Children's Hospital.
So excuse me for being upset when someone sends me a letter to tell me that the kids' scores are outstandingly pathetic and dismal. The email needed to be sent to the parents who had children failing and not to parents who have kids on IEPs and struggling with severe health issues.
Bob Rhodes
Hood River