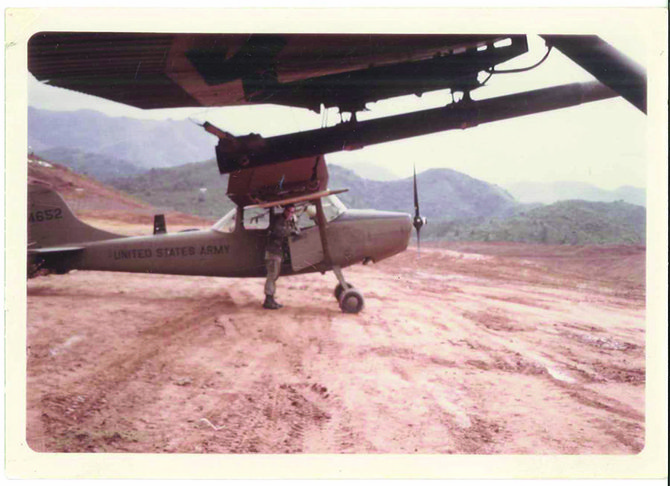 Odell native and 1954 Wy'east High School graduate Larry Deibert was inducted into the Evergreen Aviation Hall of Honor on Oct. 20. Diebert, a decorated Vietnam war veteran now serving as civilian aide to the Secretary of the Army, was enshrined there with five other honorees. Mike Allegre of Oregon Veterans Administration provided this history of Deibart's service:
n
As a U.S. Army pilot serving in Vietnam, Larry Deibert covered a lot of ground through the air. Assigned for exactly one year in-country, Deibert flew 578 combat missions — 78 missions into North Vietnam — with more than 860 flying hours.
Two Pilots of Merit
Larry Deibert, profiled above, is not the only pilot with Hood River roots to be inducted to the Oregon Aviation Hall of Fame. Ken Jernstedt, a decorated Flying Tiger ace in World War II who later served as Hood River mayor and in the State Senate, was honored in 2006. He died Feb. 5, 2013.
Bob Nippolt of Hood River is organizing a fundraising campaign to place a bronze statue of Jernstedt and Driscoll, his beloved sight-assist dog, at Overlook Memorial Park in spring 2014. Nippolt has raised $17,000 for the memorial, to be cast by Heather Söderberg of Cascade Locks. To help, call Nippolt at 541-399-2982.
At that time, Army aviators typically flew Huey helicopters or propeller-driven single-engine planes. As a forward air controller, Deibert piloted the slow-moving O-1 Bird Dog, which is the military version of a Cessna 170, at an altitude of between 200-900 feet.
Many of the missions were routine patrols, but most were into "hot" zones where U.S. ground forces were engaged in intense exchanges of gunfire and heavy combat with the Viet Cong and/or North Vietnamese Army regulars. Deibert said his unit's mission was to support the ground troops no matter what it took.
"That's what we did, and I don't recall a day I wasn't proud to do that."
Forward air controllers, or FAC's in the Vietnam War, were rated pilots whose job was to coordinate air-ground operations. The pilots could be Army or Air Force officers and would direct air strikes, artillery and naval gun fire to specific locations to engage and destroy the enemy; at all times keeping the ground commanders informed of the enemy troop locations, movements and routes of advancement.
"Our air speed was about 95 mph. Every time we were supporting American troops in contact with the enemy, we would receive small arms fire, .51 caliber anti-aircraft and fire from 37mm and 81mm air bursts," Deibert recalled. "I spent the last six months on the DMZ and commanded six O-1 aircraft in the 4th platoon of the 220th Reconnaissance Airplane Company. We lived with the Marines in the 3rd Marine Division based at Dong Ha."
Every mission he flew, a U.S. marine air observer was in the back seat. For this young man who grew up in the Hood River Valley there was one particular date during his tour of duty he will always recall:
On Sept. 10, 1967, Deibert was called to support a Marine battalion engaged in a fierce battle with an estimated two-regiment NVA force. As he approached the beleaguered Marines at about 900 feet, he observed enemy fire that was so intense that badly needed supplies and medical evacuation helicopters could not reach their landing zones.
Despite the extreme dangers of being shot down by friendly artillery barrages and hostile anti-aircraft fire, Deibert flew into the dangerous area and marked enemy positions on the ground with white phosphorous rockets he fired from his plane. When he expended all the marking rockets, he switched to hand-held smoke grenades, dropping them from an open window of the O-1 aircraft.
"For a time there I felt I might not make it."
Deibert's military service spanned more than 29 years to include two years in the U.S. Marine Corps, four years in the U.S. Army, and the remainder serving in the Oregon Army National Guard and in the U.S. Army Reserve.
Some of Deibert's other military valor awards include two Distinguished Flying Crosses, 25 Air Medals, and three South Vietnam Crosses of Gallantry; one with Palm, another with Silver Star and the third with Bronze Star. All of his citations read "in the face of heavy enemy fire."
Deibert retired as a major from the military in 1981. He is also a retired businessman. Since 2003 he has served four terms as the Civilian Aide to the Secretary of the Army. He and his wife, Suzanne, live in Corbett.
His Distinguished Service Cross citation reads in part:
"Despite the extreme dangers of being shot down by friendly artillery barrages and hostile anti-aircraft fire, Captain Deibert flew into the area. He made several low passes through a curtain of fire to locate enemy troop concentrations and routes of movement. After advising the Marines of the enemy situation, he called for tactical air support and continued making low-level flights over enemy strong-points. Ignoring warnings from the ground to leave the area, Captain Deibert marked targets for the strike planes.
"One of his marking rounds (white phosphorous) was so accurate that it detonated in the center of three North Vietnamese machine gun positions and caused heavy casualties to the gun crews. When air support for the operation arrived, he continued to face concentrated enemy fire to direct ravaging bombing runs on enemy positions. Captain Deibert then discovered a route to the helicopter landing zones that was in defilade to the murderous enemy barrage and directed the resupply and medical evacuation helicopters to safe landings near the besieged battalion.
"His fearless actions in the face of grave danger turned a possible defeat into a rout of the enemy and prevented numerous casualties to the Marines. Captain Deibert's extraordinary heroism and devotion to duty were in keeping with the highest traditions of the military service and reflect great credit upon himself, his unit, and the United States Army."