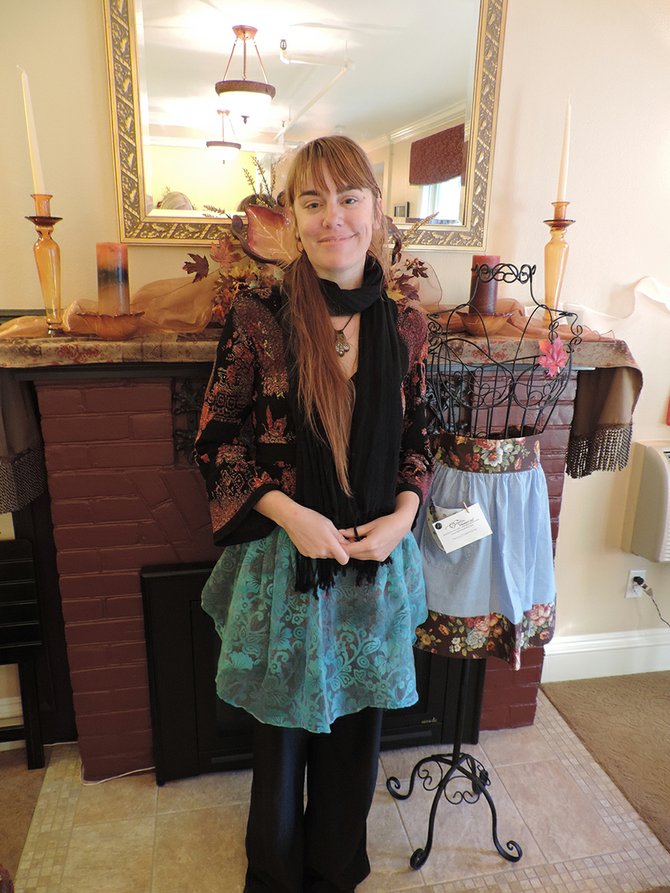 The passing of Halloween brings a new season of warm pumpkin pie, turkey, and even more community involvement.
There are many winter projects taking place throughout the Gorge this time of year. The Hood River County 4-H Ambassadors will be meeting on Nov. 11 to give back to the community by participating in "Tie One On," which is the act of giving someone a fresh baked good wrapped in an apron.
The 4-H participation was originally inspired by the Oak Street Hotel, who has hung aprons along the porch to publicize "Tie One on Day," an event on Nov. 27 created by EllynAnne Geisel, a Colorado author who is encouraging people nationwide to wrap fresh baked goods in an apron and deliver the bundle to people in need or in need of thanks for their service.
Geisel has written four books about the simplicity and history of the apron, and the event encourages giving back and creating community ties. Geisel has a traveling exhibit that displays around 150 vintage aprons, and is currently trying to find a venue to bring the exhibit to Hood River.
The 4-Hers will be delivering apron bundles to assisted living facilities and homes around the Gorge, and kicking off the season with holiday cheer.