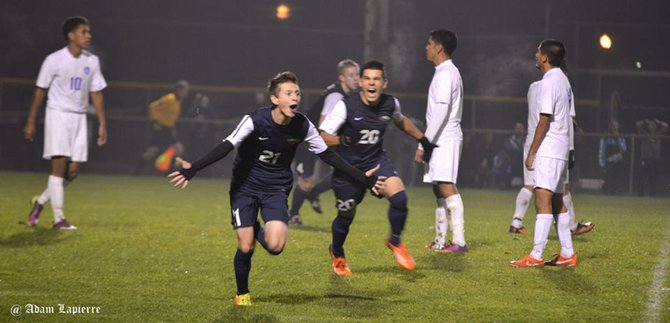 The Hood River Valley boys soccer team will take on the Summit Storm of Bend for the 5A state title Saturday morning in Hillsboro.
The two teams will square off at Hillsboro stadium at 10:30 a.m. in the first match of the day (Ticket information).
Summit beat Wilsonville 2-0 in its semifinal match, while the Eagles knocked off three-time defending champ Woodburn 3-1 in their semifinal.
Wilsonville went 8-0 in league play and finished the season 15-1-2 overall. The Eagles were 6-0 in league play and 16-1-1 overall.