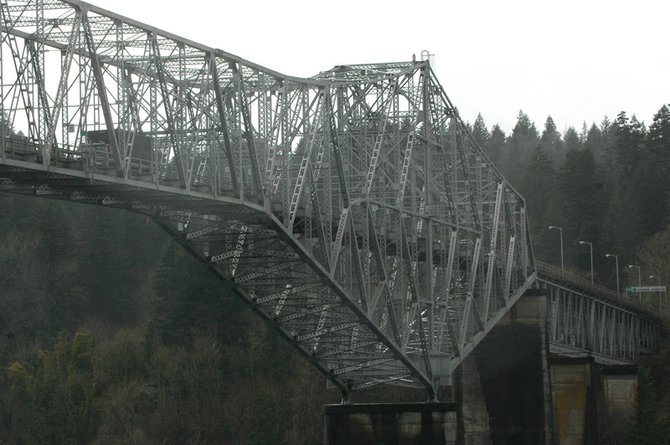 Port of Cascade Locks commissioners came to a tentative consensus during their regular meeting Thursday night to double tolls for trucks and other heavier vehicles crossing the Bridge of the Gods, but to not raise tolls on cars.
The proposal would keep the $1 toll for cars the same, but would bump up the truck toll from $1 per axle to $2 per axle. Commissioners also came to a general agreement that tolls should be raised on trucks by 25 cents every other year.
Commissioners also discussed putting more toll revenue into the port's recently created bridge repair and replacement fund. Commissioners debated about what percentage of revenue should go into the fund but most felt it should be around 50 percent. No formal action on increasing the tolls was made and commissioners agreed to revisit the issue at a later meeting. A public hearing was also planned, but no specific date was set that night.