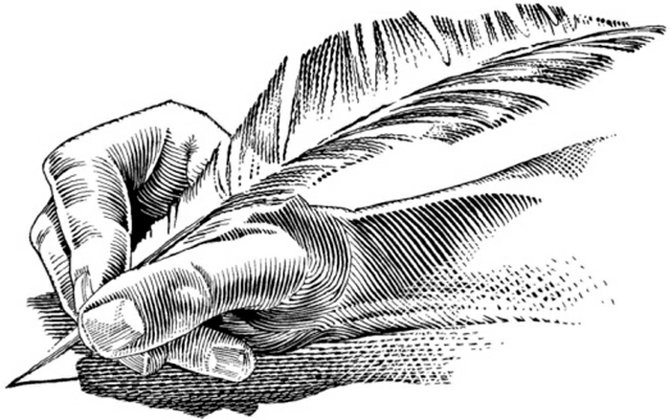 Intersection needs light
It appears the promised traffic light at Mt. Adams and Cascade is not going to materialize — at least not for some time.
The intersection is just as difficult to see as the old one at the bottom of Country Club. The street surface is black, now we are into rainy weather and longer hours of darkness.
How about a street light? If we have no funds for that, then at least some reflective markers; perhaps like the large yellow/black one used at Phelps Creek and Country Club.
C.J. Woodward
Hood River
Community decision
Losing more top-quality farm land to the proposed Barrett Park is of itself a bad move. Worse yet, the very real community need for more developed ball fields will not be met at all. Restrictions to protect farm land from urban conflicts were clearly stated in state law long before purchase by our Park District. The community should know just how they read in the May 2012 County Planning Commission approval.
Here are a few: No. 4: "No portions of the open playfield shall be lined or contain facilities, such as backstops, bases, goal posts, rails, tracks or other facilities used to accommodate organized sports fields"; No. 30: "The proposed open playfield … shall not be reserved or encouraged for use by organized teams or groups for practice, games, meets, or events of any kind." Any playfields created "shall operate on a first-come, first-served basis."
Hood River Valley Parks and Recreation District's own 2012-2022 Master Plan goals state: "Develop new sports fields for soccer and lacrosse"; "implement long-term community goal of a baseball/softball complex"; ensure needed public sport-courts are available." Its mission statement speaks of just one focus, "on the youth of our community."
There are alternative parcels available now, located much closer to town and zoned correctly for parks — places our youth could actually walk or bike to as opposed to 3.3 miles out of town. A local farmer has offered to buy the Barrett property back from Parks and Rec for its original purchase price. If accepted, that money could be used for land acquisition.
Though we have a dedicated Park District and Board their budget is not adequate to hold and develop this rural park and buy land and develop ball fields. Will they have the courage to change course and return to their excellent Master Plan?
Jeff Hunter
Hood River
Fix it, don't stall it
I am so frustrated with Congress. I am angry at the Republicans. To hold the budget, and therefore a functioning government, hostage to their own minority interests is immoral.

The ACA passed by a majority of members voting. Whether or not it was bipartisan does not make it any less the law of the land. The Supreme Court affirmed its constitutionality. If it is not a good bill, well then, our system is designed so that improvements and changes can be made by agreement.
The trouble is, the Republicans have been unable to bring forward anything that reaches consensus in regards to healthcare. They were unable or unwilling to do so when they had the presidency and congress, and they can't do it now, so they have resorted to blackmail.
A recent letter to the editor touted Rep. Walden as a champion of rural healthcare, but the four bills mentioned never made it out of committee, according to Congress.gov.
There is a double standard at work in the Republican logic. They say the ACA was not bipartisan and so it is not legitimate. Yet their efforts to repeal, neuter, delay and invalidate it are not bipartisan either.

Our healthcare system and its skyrocketing costs have been an ongoing problem for many years. It excludes more and more people, it bankrupts families and its costs reduce our competitiveness.
I am not against taking the first step toward fairness and efficiency. If the ACA is not perfect, then work to make it better. Don't close National Parks, passport offices or Head Start programs to get your way. Don't jeopardize our economy and American credit. The country can ill afford the collateral damage of this approach.
Jennifer Ouzounian
Hood River
Desperate acts
The Republican leadership is in a panic. Throughout the 20th century the economy did better under Democratic administrations than Republican ones, but the Republicans thought by giving their ideas a shot once again under Bush they would start the 21st century off differently.
Not surprisingly, their tired old ideas of allowing greedy corporations to do as they pleased once again sent the economy into a steep nosedive, the worst recession in generations.
Now with the economy slowly clawing its way out of the Bush/Cheney pit the Republicans are desperate; they have to do something to somehow throw a wrench in the economic gears so their own failures don't look so bad.
How better to damage the economy than to completely shut off government spending — spending which is one of our most important economic drivers — while at the same time throwing out the Affordable Care Act, which should over a period of years greatly lower our nation's medical cost while covering all Americans.
The Republican leadership should be ashamed; their failed economic plan cost millions of Americans their homes and life savings while benefiting large banks and other corporations — large businesses that often don't even call America home, but do business under the flags of such places as Bermuda, Barbados and Panama.
It is sad that these failed leaders continue to try and put the interest of these anything but human corporations over the needs of flesh-and-blood Americans.
Jim Denton
Mount Hood
Not so scary
The job-killing, budget-busting, government takeover of health care, the Patient Protection and Affordable Care Act (aka Obamacare) is finally here. CoverOregon.com, the website/exchange/marketplace, is the place to start sucking on the government teat.
We're a family of four, self-employed, making $50,000 per year. We currently pay Moda (previously ODS) $798 per month for "catastrophic coverage" ($7,500 deductible), which means unless one of us gets really sick or injured it's like having no health insurance at all.
Using the browse plans calculator on the CoverOregon.com website, I see we'll have a choice of 11 plans offered by three different companies. I picked the silver plan with $2,500 deductible from Moda — and see that under Obamacare, we'll pay $324 per month after tax credits! So we'll save close to $500 per month for much better coverage with much lower deductible.

So the boogeyman that the Republicans have been scaring us with is really a consumer-friendly marketplace where insurance companies compete for our business, where people can't be denied coverage for pre-existing conditions, where health insurance companies have to spend at least 80 percent of their budget on actual health care.
We like this boogeyman.
Guy Tauscher
Hood River
Gov't for the people
Our form of government with three branches — the Executive, the Judiciary and the Legislative — was designed to provide a check and balance system; but lately it seems instead to be a system of obstruction and stalemate in which nothing gets done and nobody wins.
Our so-called democracy is supposed to guarantee that every vote counts. But it doesn't work that way when not all votes are informed votes.
Washington is awash in highly paid lobbyists who use everything in their power to see that the interests of their employers get the necessary votes. And big money also controls the leading newspapers and radio and television news. That is how it is now possible to get at least half of all people to vote against their own best interests.
If anything is to change for the better I think that people must talk to each other about what kind of country, what kind of government, is needed to assure the welfare of all the people as our Constitution decrees. There seems to be a social stigma against talking about politics.
Sure, some people like me write letters to the newspaper but seldom get any feedback, so it's difficult to judge whether anything we say makes a difference.
So listen, people! If ours is to be a government for the people it also must be a government of and by the people. So let's start talking more about what kind of government — local, state and national — we want and are willing and able to pay for.
Anne Vance
Hood River
Closure hardship
This is a forward to your office of a letter I sent to the Port of Cascade Locks on Oct. 2:
Dear Port Authority: I am a five-day-a-week commuter across the Bridge of the Gods. My job often requires me to work late.
The Hood River News reported closures of the bridge as early as 7 p.m. I respectfully believe this is far too early to close a major transportation link for the region. Even 9 p.m. is early given the traffic, but would be closer to a reasonable hour.
Respectfully,
Ken Pope
Washougal, Wash.
Gravy train
Three cheers for the House — they sent back our bill to the Senate stating that our White House staff, Congress and our Senate must also be covered by Obamacare just as it is the rest of the country. That sounds fair.
Our elected representatives to the Senate said "no." ("No terrible Tea Party people are going to take this gravy train from us.") Let us see who gets elected in 2014.
Donna J. Gray Davis
Hood River