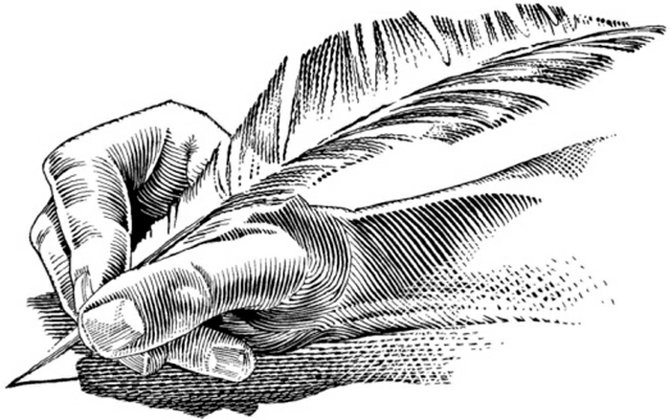 Reconsider busing?
The parents of Cascade Locks school children need to very carefully review the 2013 State School Performance Ratings. And ask themselves if their kids' low achievement scores are a proper sacrifice for the adults "feelings of community" supposedly engendered by an operating grade school.
Monthly potlucks do miracles for the feeling of community and neighborliness. And half-hour bus trips can do similar miracles for kids' scores when combined with prerecorded, intriguing lessons in the morning and entertaining music on the way back home.
Dave Dockham
Hood River
Every voice counts
Citizen involvement will make a difference here.
The American Tower Corporation, an East Coast speculative cell tower developer, is trying to force Hood River County to allow a gigantic commercial cell tower in the middle of our rural residential community.
The American Tower Corporation, or ATC, has appealed the Hood River County Planning Department's decision that denied the application to place a 165-foot tower off Fairview Drive and within the National Scenic Area.
The appeal hearing before the Hood River Planning Commission is scheduled for Oct. 23. Although ATC has proposed to lower the tower to 140 feet, the height and artificial character of this enormous "monopine" tower in its gated, razor-wired enclosure — just 30 feet from the Hood River Community Trail — remains incompatible with the surroundings area.
Please protect the livability of our community and stop ATC from profiting at the expense of our quality of life by attending and speaking up at the Oct. 23 hearing.
Polly Wood
Hood River Valley Residents Committee
Hood River
Illogical
Some people just don't know how to use logic. The House Republicans voted to shut down the government but Mr. Farmer in today's Viewpoint (Saturday, Oct. 12) blames President Obama.
To use a rural analogy, suppose an arsonist (out of spite) burned down a farmer's barn and hacked into his bank account and took out all the money. Should we blame the farmer for not feeding the animals?
But wait — Mr. Farmer is apparently not concerned that people may be going hungry because of the shutdown; he only complains about all the pleasures that he is missing because the national parks and campsites are closed because of the shutdown.
I guess his rant makes sense if we realize where his priorities are, and also that the shutdown is just another opportunity for Mr. Farmer to castigate President Obama.
Anne Vance
Hood River
Blame is misplaced
Citizen Mike Farmer blames Obama and "his partners in the U.S. Senate" (whoever they are) for what sounds like frivolous closures of national parks and monuments.
Either Mr. Farmer believes in shutting down government or he does not.
If he does, he should say so. If not, then he's confused and doesn't really understand how things work.
National parks and monuments are properties we all own: You, I and Mr. Farmer all own these and they are held in trust and managed in stewardship by the federal government. Management to carry out this stewardship costs money.
That money is stopped by a collection of narcissistic vandals that are holding the federal budget hostage to their antigovernment ideology. Oh, yes, directly and indirectly they have said they don't want government.
They were elected to Congress by people like Mr. Farmer. Upon election they swore an oath of office. That oath does not say "You can shut down the government." It says, "I will well and faithfully discharge the duties of the office on which I am about to enter: So help me God."
I have countless issues with Obama. This ain't one of them.
Thousands of small businesses depend upon the national parks and monuments and line the entrance highways. Ironically, many of these owners voted for the vandals. Sadly they are being hurt by their greedy heroes and some may go under.
Go figure.
David Hupp
Hood River
Thinking spot needed
I would like to start hosting a free monthly documentary night on subjects that actually matter and empower individuals and am looking for a free or inexpensive space to do so.
Topics will vary but will include things such as the dangers of GMOs, fluoride, geoengineering, healthy and organic foods, making environmentally conscious household products, etc. People who come can also give ideas for future topics. Discussion of topics after documentary showing will be encouraged but not mandatory.
I would just like to offer a space where individuals can learn, educate themselves and feel part of a group who have a passion to do the right thing and change themselves for the better.
If you have a space that can accommodate this type of activity and are interested in getting involved, please contact me at kkwalworth@yahoo.com. I would like to host either in The Dalles or Hood River.
Kristy Wallen
The Dalles
Hole in the ground?
This is a response to Mike Farmer, who recently felt the recent government shutdown was President Obama's fault and that National Parks should remain open (Letters, Oct. 12).
Issue 1: John Boehner's Congress voted to shut the government down because the Senate and the president wouldn't defund the Affordable Care Act. They voted — no way around that fact.
Issue 2: The fact that Mr. Farmer belittles our National Parks (Grand Canyon equals a hole in the ground, Yellowstone equals a steam explosion, etc.) shows the readers that if he has ever been to a national park, then he never made it off the pavement.
I suggest he reads "Dead Men Walking: Search and Rescue in U.S. National Parks." It states from 1992-2007, there have been over 65,439 search and rescues in the national park system; 24,288 of these ended up ill or injured; 2,659 ended up dead.
Still wonder why national parks are closed, Mr. Farmer? Does my next article need to explain that park rangers also do law enforcement and fire suppression?

Ben Parsons
Hood River
The other party
In the last two editions of the Hood River News there has been plenty bad to say about Republicans and their choice to stall on passing a budget. It's a choice which has resulted in the layoff of non-essential government workers and/or services.
In times like these, which seems like all the time nowadays, it's nice to be a Libertarian.
Libertarians have much more freedom than any other political party. Our freedom stems from not being of either party that's responsible for creating these problems.
What is self-evident is the argument conservatives have been making for decades: Our society is too dependent on government. How can someone say anything to the contrary when brewers can't sell their new seasonal beer because government inspectors, who do the inspecting, are furloughed, or when crabbers in Alaska can't go crabbing because they can't get the permits they need which are issued by the National Marine Fisheries Service that is closed due to the shutdown?
These are just a couple of local examples. I know there are many more nationally.
The United States government has too many fingers in the pot. Who is to blame? Republicans and Democrats are to blame. When they are the two parties in power, how can you blame anyone else?
Kevin Herman
White Salmon
One man
I envy Mr. Mike Farmer. It must be wonderful to have just one man to blame for everything (his letter of Oct. 12).
Just think, the President of the United States had time and chose to go out and place barriers, put up "closed" signs, chase people out of parks and, oh yes, stop World War II veterans from visiting a war memorial. According to Mr. Farmer, President Obama did all this himself.
It must be so convenient to ignore what your own political party has done, is doing and continues to do to force and keep the government shutdown. It must be very satisfying to rant and blame but overlook and edit the facts.
Next, will Mr. Farmer blame President Obama for all the lost income to businesses and people because of the government shutdown?
Yes, it is just wonderful to place all the blame on one person for a dysfunctional government and the consequences of one political party's radical, selfish myopic agenda and the results of its political blackmail.
Gary Fields
Hood River
Bravo to 'Macbeth'
Huzzah! to the cast and crew of the Scottish play! They obviously worked very hard and gave it all they had.
An extra shout out to Macbeth, Lady Macbeth, Duncan and the weird sisters.
Wonderful to see the great classics performed. Bravo!
Gigi Murphy
Hood River
Shutdown hurts
Dear Congressman Walden,
As a Hood River resident, you should know that a large percentage of Oregonians use firewood as a heating source. Ever since the Republican Party shut down the government (to de-fund Obamacare), the Forest Service offices are closed. How are we supposed to get a firewood cutting permit?
You recently said the shutdown wouldn't hurt the Republican Party. Will you think about Americans trying to heat their homes?
Sharon Kendrick
Hood River
Thanks, and a reminder
I would first like to say thank you to all the local residents who help support our local Lions programs by dropping off their used newspapers at our drop site in the Safeway parking lot. The club is able to contribute to numerous local programs, with the income from the paper trailer helping support those projects, whether for they be youth, senior or the community at large. So to those of you who faithfully package your papers and drop them at the trailer, thanks again.
The reminder we would like to share with the community is that the trailer is a NEWSPAPER ONLY recycling project. We are not allowed to include items such as junk mail (or even really good mail), magazines, books, TVs, computer components, etc. The Hood River Garbage company does a good job of handling those other recyclables, and we would appreciate it if area residents would use their service.
Again, thank you to all who donate their papers and help us keep the trailer neat and clean.
Dave Waller
Hood River Noon Lions Club
Hood River
Government shutdown
A lot of people seem to think that the Republicans are to blame. In the beginning it may have seemed that way and maybe it was? But as it stands right now it is all on the Obama administration.
Over 2 million people signed a petition to defund and stop Obamacare. Republicans are doing the job that they were asked to do. Right now all they want is to repeal the medical device tax and ensure Obamacare is a law that applies to all Americans — no waivers, exemptions (he has already handed out approximately 1,500).
Congress must also live by the laws it forces upon the American people and they should not get 72 percent subsidies while making six-figure salaries.
Obama says he does not care how long this shutdown last because he is winning (real mature). Just as mature as fencing off the World War II memorial so that veterans cannot visit an outside memorial or having barricades put up on the road to Mount Vernon to try and stop people from visiting George Washington's plantation.
Luckily the plantation is privately owned and the state removed the "barry"cades since it is a state road. They did close the main parking lot though, since it is on federal land so if you want to visit you will have to have somebody drop you off. They are spending more money keeping Americans out of these areas than it cost for them to operate?
So to get the shutdown to end the Democrats need to stop playing games.
Remove the medical device tax
No waivers or exemptions for Obama's friends
Give the same delay to all Americans. This is fair.
Ron Morgan
Parkdale
Time for new rep
Before the last election cycle in a letter to the editor, Rep. Walden was referred to as deadwood. Now it appears he is also without a backbone.
Walden has continued to vote lockstep with the TP Party (formally the Tea Party/Fox News Party) in shutting down the government.
Walden's only claim to fame was the last time he would not vote to extend the debt limit; in a visit to Hood River he bragged that he was going to introduce a bill to keep from having the government minting a coin to raise the debt limit (I have a bridge to sell him if he believed that was going to happen).
Everyone who has an IRA or 401K should look what his votes are costing them and then decide for the next election cycle can you really afford to give Walden another term?
Don Olson
Hood River
FOX News is only voice
Here's what's happened to reliable reporting: An Obama daze has taken over the mainstream media. There is no real news. What we have is full-fledged presidential activists disguised as "objective" journalists who exclude any factual events that don't reveal the Commander in Chief on a white horse in shining armor with a halo. This is actual, mater of factual censorship by omission.
Now let's talk about that one and lonely FOX News. They refuse to engage in censorship by omission. They have the nerve, the verve and the courage to fearlessly criticize our country's leader, much to his chagrin. He would love to get FOX out of his hair and off the air for not folding like a card table as does the mainstream media who promise, "Mr. President, we offer you our blind obedience" — you know, those five Obama news outlets that really hate that one and lonely cable news team with great vigor.
Hear them whine: "How dare those little pipsqueaks at FOX speak out against our error-free Commander in Chief. It's not fair." Let's give them each a hanky.
Bill Davis
Hood River
Been there, done that
As I was sitting in my yard in White Salmon this past weekend enjoying the warm sun and the crisp fall air, my attention was diverted to the sound of the train as it blasted its horn through Bingen. Although this is a common occurrence for residents of the Gorge, the future effects of the increased train traffic are impossible to ignore.
We live in paradise here in the Columbia River Gorge. Our precious natural resources of clean air, water and soil are incredible gifts only dreamed of by millions of people throughout the world. The citizens of this area, along with those along the Columbia River east to Wyoming will receive NO benefit from increased train traffic filled with open cars of coal traversing our lands day after day after day.

I spent a majority of my life living in Kentucky and the Blue Ridge mountains of Virginia and Georgia. I have seen the ashy drab grey that covers bridges, buildings and homes. I have heard the "romantic" horn of the train all day and night to the point in which silence becomes a distant memory. And I have smelled the acrid dust-filled air that fills our lungs with every breath.
My husband and I used to dream of living in a place with clean air and water years ago when our children were born in Louisville, Ky. Our pediatrician encouraged us to move west for clean air due to our young son's severe asthma and environmental allergies.

Every day we would read news stories about the negative impact of coal dust on the communities throughout Kentucky: asthma and serious allergies at all-time high levels due to the air-borne dust from the coal trains, the waste from the burning of the coal, and finally the acid rain filled with minute carcinogenic particles that fall from the clouds.
Now more than ever our community needs to join together and speak up, act out and stop the impending environmental disaster that will occur if we allow coal to be dug from our precious land in Wyoming and transported to China through this beautiful paradise we call home. Once this project gets under way, it will be next to impossible to stop the constant noise, air and water pollution that will forever stain our land a bleak, drab grey.
Joanne Matson
White Salmon, Wash.