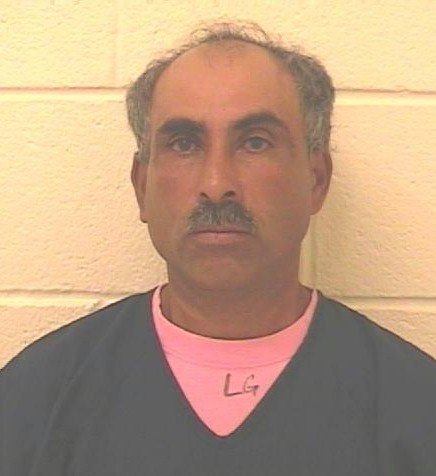 A Hood River man was arrested last week after he allegedly sexually assaulted a horse in the Oak Grove area.
Jose Guadalupe Chaires Barrios, 49, was arrested Oct. 9 and booked at the Northern Oregon Regional Correctional Facility in The Dalles under two counts of sexual assault of an animal and three counts of second-degree criminal trespass.
Court documents allege that Chaires "did unlawfully and knowingly enter upon the premises of 4715 Portland Drive" between Sept. 25 and Sept. 30 and "did unlawfully and for the purpose of arousing and gratifying the sexual desire of a person, touch and contact the sex organs of a horse."
Criminal trespass is a Class C misdemeanor that carries a maximum sentence of 30 days in prison and/or a $1,250 fine. Sexual assault of animal is a Class A misdemeanor that carries a maximum penalty of one year in prison and/or a fine of $6,250.
Chaires was arraigned in Hood River County Circuit Court on Oct. 10 and is being held at NORCOR on $10,000 bail. He is also ordered to have no contact with the residents at 4715 Portland Drive, no intoxicants, and no contact with animals.
During Chaires' arraignment, Deputy District Attorney Carrie Rasmussen said that the "defendant, in his confession, cited that he had been drinking" at the time of the incident. She also noted that "this is not the first time and not the first animal the state is concerned about" with regards to Chaires.
The next court appearance for Chaires, a status hearing, will be Thursday, Oct. 17.