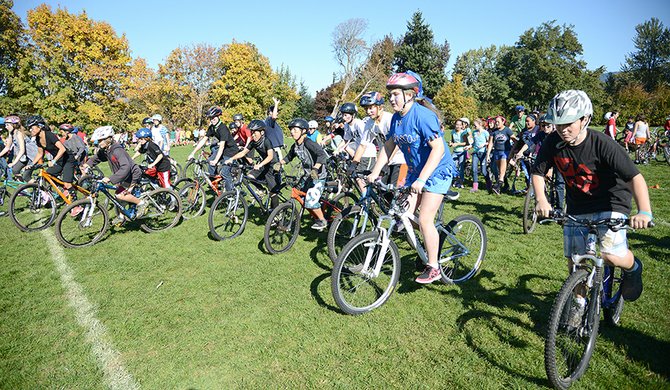 In what has become an annual tradition at Hood River Middle School, the entire student body was outside enjoying a gorgeous fall afternoon last Friday for wellness activity day. This year, physical education teachers Stacy Claus and Wayne Smith organized a triathlon relay event around the HRMS campus and the nearby Hood River Aquatic Center.
The event was a friendly competition between home rooms that featured running, swimming and biking legs, with various obstacles to negitoate along the way. The eighth-grade home room winners were Erin Thompson's class; seventh-grade winners were Ann Marie Untalan's class and sixth-grade winners were from Jennifer Wilson's home room.
The event is organized to unite the student body and give students an opportunity to participate in a healthy, fun and friendly sporting competition.