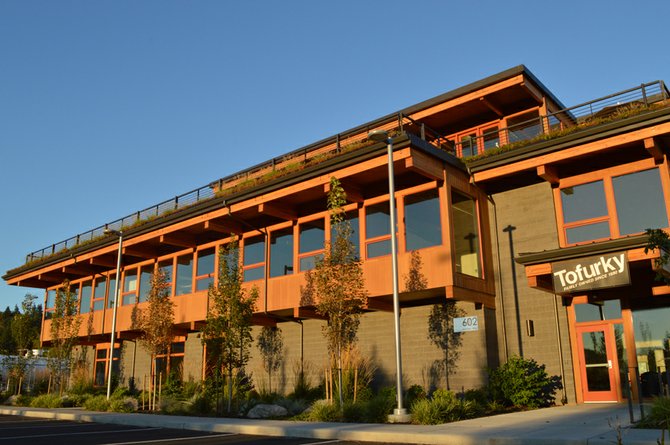 Tofurky has come a long way in the past 33 years.
From a small co-op in Forest Grove, to an abandoned school in Husum, to multiple locations in Hood River, the internationally known purveyor of tofu- and tempeh-based meat alternatives continues to grow.
Last weekend, the public was invited to attend Tofurkyfest: an event heralding the grand opening of the company's new eco-friendly manufacturing plant. The 33,000-square-foot facility is awaiting a Leadership in Energy and Environmental Design Platinum designation for its green construction — the highest designation offered by LEED. Tofurky says the facility is one of only six LEED-certified Platinum food processing plants in the world.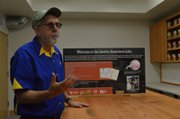 "Though I had a hunch 33 years ago that plant-based foods would one day be more popular, it's safe to say that this company and this new plant are beyond my wildest dreams," said Seth Tibbott, president and founder of Tofurky.
Tibbott was busy giving tours to the public this weekend as part of the litany of activities that made up the three-day Tofurkyfest event. Guests enjoyed live music, dances, a 5K Tofurky Trot, bocce ball tournaments, free test drives in a stunning Tesla Model S sports sedan, whitewater rafting trips, Tofurky chili dogs and free samples (of course) — just to name a few.
Tibbott invited his guests to make themselves at home.
"It's not really a home until you spill beer on the rug," he said to a crowd of several dozen people who arrived for a tour Saturday morning, "so we invite you to spill some beer here today."
If anyone did spill beer inside the building, it landed on a carpet made of 66-percent post-consumer recycled content, one item on a long laundry list of eco-conscious elements incorporated into the building's design. The facility also features 400 solar panels that help supply electricity to the building; countertops that contain glass from crushed Full Sail beer bottles; rainwater collectors that provide water for toilet flushing and irrigation of the native plant rooftop garden; cabinets, doors, and tables fashioned out of reclaimed logs and other waste wood; a naturally vented air circulation system, and many other green designs.
Building construction began July 22, 2011, and the $10-million facility will become fully operational in the first quarter of 2014. Tibbott expected over the next two years, his company will have to hire an additional 30 workers to staff the new plant.
Although Tofurkyfest was held to celebrate the opening of the new building, Tibbott said he'd like to make it an annual event.
"We thought it went superb for our first attempt," he said. "We asked ourselves, 'Should we do this again?' And we decided, yes, we should."