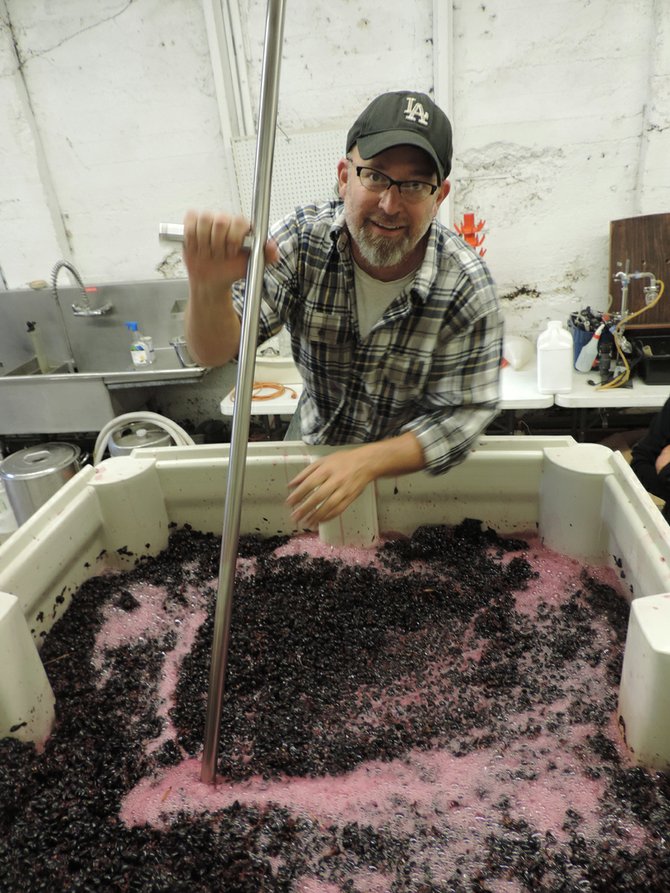 Demonstrating the "push down," Carey Kienitz, winemaker at Springhouse Cellar in Hood River, said 2012-13 are shaping up as prime wine years in the Gorge. Kienitz stirs the 1.5 tons of merlot grapes in one of 18 fermenting tanks that will fill the winery by the end of this weekend, one of the busiest times for wines in the area.
Crews up and down the Gorge are busy sorting, de-stemming and crushing the juice-filled orbs. It takes two hours every day for the by-hand "push down," which is done to rotate and agitate the tannin-rich grape skins to ensure full flavor when the wine fully ferments.
"It's like painting the Golden Gate bridge: once you finish you have to start again," Kienitz said.
With Grenache, Cabernet, Sangiovese, Pinot noir and other grapes in the works for 2013 bottling, Kienitz is optimistic: "The 2012 vintage is going to be the one that blows people's minds; for the red wines around here, 2013 is turning out the same way. The two years back-to-back will be a massive splash. 2012 was a perfect storm of ripeness and high acid and physiologically right fruit; it's just crazy intense wines."