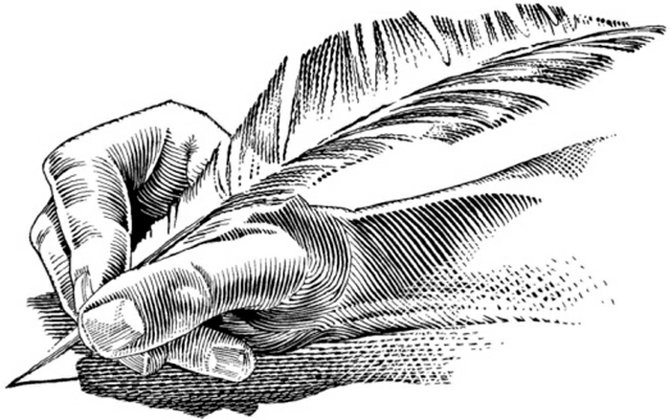 Discerning media
Conservatives have another theory about why they did not take every available seat in the last elections despite having solutions to every financial and social problem facing us. This time it is collusion by the media as written by Brett Bozell ("A book for open minds, Our Readers Write, Sept. 25). I am grateful for their limited capacity for self-reflection as it prevented Mitt Romney from serving as POTUS.
The current administration has maintained its commitment to serving the majority of Americans — those making far less than $250K, facing real struggles paying for healthcare, feeding their families and affording safe, comfortable housing for their families.

Should we lament that the GOP lost the election merely by collusion?

Perhaps if anyone in the media aside from Fox Network believed the party had any desire to improve the lives of regular Americans they could have gained more support. The "lamestream media" listen when the GOP insults us with the preposterous notion that the American dream is equally available to every single person willing to work hard for it.
Anyone not searching for a tax shelter or complaining about corporate taxes is not adequately motivated for success.

The current POTUS understands that not every American is born into the family of a governor, oil mogul or bootlegger. We do not have the same doors open to us or the personal contacts to walk right into a six-figure job with no student loans after college.

Until the GOP is willing to acknowledge these basic facts and respect millions of hard-working Americans, I hope the media will continue to weigh the words of each party in elections to keep the unrealistic, privileged minority from achieving even more power.
Steve Kaplan
Hood River
ACA not a good law
I respectfully disagree with John Ilhe's letter (Letter to Walden, Sept. 25) regarding Greg Walden's position on the Affordable Care Act. Just because a bill is duly passed, does not make the bill good law.
This bill was passed along strict party lines with no consensus. Remember Nancy Pelosi's famous statement, "We must pass this bill so we know what is in it"? Even strong supporters of the bill, such as unions, are now against this law. President Obama's false statements regarding costs and ability to keep your plan are proven untrue. Even healthcare providers don't like the law.
I am disappointed that Mr. Ihle accuses Walden of "working to prevent untreated sick folk from getting medical care." Congressman Walden has been a champion of rural health care, with bills such as HR 6030, the Health Care Access and Rural Equity Act; HR 4902, the Medicare Rural Home Health Services Improvement Act; HR 5118, the Medicare Rural Health Provider Payment Extension Act; to name a few. Walden was named the 2006 legislator of the year by the National Rural Healthcare Association.
The problem with Obamacare is democrats tried to "fix" the entire system, instead of addressing just the people without insurance coverage.
Jon Laraway
Hood River
What about uninsured?
To every Republican member of the House of Representatives who voted approval of the federal funding bill which included a provision defunding the Affordable Care Act; I don't understand your lack of concern and sympathy to voters (your constituents) lacking health insurance.
A great number of voters in our congressional districts are employed at minimum wage. Employers don't provide health insurance to them or their families and these employees can't afford to purchase health insurance.
Congressional representatives have federally provided health care insurance subsidized by the government, yet choose to deny this to their constituents. Do our Republican Party congressional representatives lack any concern for low-income members of our society? Do they care?
As a constituent of theirs, I shall vote against the irresponsible Republican Party congressional representatives in the next election. I sincerely hope your constituents which you have victimized do the same as I.
Bill Nix
Underwood, Wash.
Field space needed
Over the past 10 years Hood River Youth Lacrosse has grown from two teams comprising 30 players to nearly 300 participants fielding two teams at each age level K-8, and more joining each year.
We host hundreds of families from Portland, Bend and Tri-cities each spring, as visiting teams come to Hood River to compete.
But limited field space restricts our ability to grow. Our 10-fold increase in participants has not been matched by a single ball field added during that period, and we are forced to share fields. Sometimes two or three teams practice simultaneously, and we deal with issues ranging from safety (flying lacrosse balls can hurt the unsuspecting bystander!) to deteriorating field conditions.
The problem was compounded when the school district canceled middle school sports, as most volunteer coaches now schedule practices for the 5 o'clock rush-hour.
A volunteer coach's nightmare, we spend as much time negotiating field space as we do in conditioning drills, and it's unclear whether Hood River County has any motivation to deal with it.
We hear about Parks and Rec's valiant efforts to create more fields space at Barrett Park, deemed permissible by county planners and well-planned enough to attract grant money sufficient to create three new ball fields. But then we read about a the county commission overturning its own planning group, which triggered a lawsuit.
If you value youth sports in this community, please relay the message to the county commissioners, who will, again, decide the fate of Barrett Park later this year.
Cory Roeseler
Hood River
Need more open fields
I have enjoyed numerous events at the Port's Marina Green, ranging from triathlons to the Gorge Games to lacrosse games and even touch rugby.
Unfortunately, the Marina Green is not always available for such events, as field shortages in Hood River increasingly force youth sports away from traditional ball fields on school campuses.
Wouldn't it be great if Hood River County allowed itself to create more open fields at Barrett Park?
Terese Roeseler
Hood River