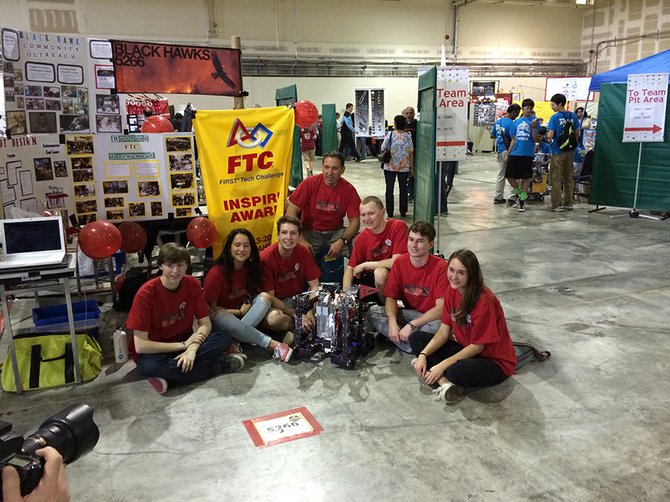 Team Blackhawks from HRVHS robotics traveled to Sacramento for First Technology Challenge Super Regionals, and struggled in the first four rounds with a robot that was not tested.
"But after some hard work from the team and frustrating moments, we got our game on and started racking up points," team member Delia Dolan said. "The new bucket/arm was unbeatable. The team filled buckets with blocks like no other — crushing the opponents in the next four matches."
The team polished up the autonomous programming and nailed it 100 percent of the time, according to Blackman. After eight games Blackhawks were ranked 19th out of 36 going into team selection.
"For unknown reasons we were not picked to go on to eliminations, so our robotics season was finished. However, we got third place in the Connect Award category," Dolan said.
"A big thanks to our sponsors Hood River Rotary, Aerovel, Rosauers School Aid, GorgeNet, our coach Jeff Blackman, Prigel machine shop, and HRVHS Booster Club."