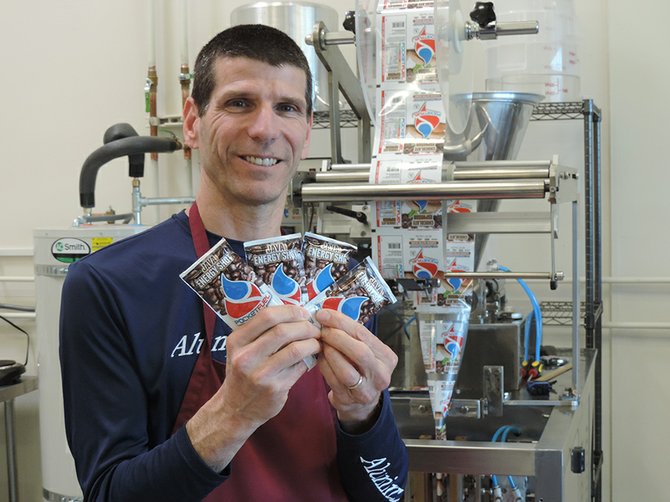 PocketFuel of Hood River continues to expand and diversify, and has launched a Kickstarter fundraising campaign to help upgrade production of a signature product, ColdBrew Coffee.
Owners Mark and Heidi Ribkoff hope to raise $20,000 by April 18; the drive had reached 190 backers and $9,200 on Friday.
The goal is this: purchase new machinery to fill, package and label the "whole food fuel" mocha, java and vanilla flavored ColdBrew Coffee, its handcrafted, organic, low-acidic products, made for quick energy on the go.
Go to kickstarter.com/projects to learn more.
The new packaging will have a quick tear-off top and narrower spout, but it requires custom molds and a new filling machine. This will enable the company to mass produced ColdBrew.
Backers can pledge in $15-$25 increments, starting at $25, and up to $2,500 or more, which will reap products, a nameplate in the company headquarters, along with varying amounts of gear for higher contributions.