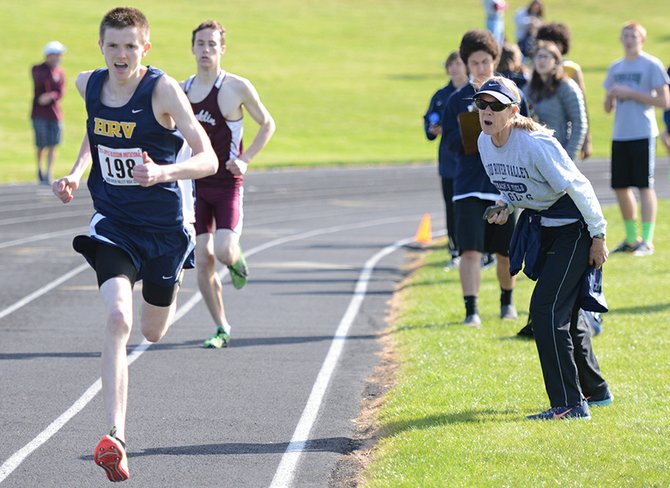 Friday afternoon's sunny weather illuminated nearby fruit trees in full bloom, providing a fitting backdrop for the aptly named Apple Blossom Invitational at Hood River Valley High School. After many years' hiatus, the event, once a well-regarded track and field meet, was revitalized this year with the intent of restoring it as an annual occurrence.
Of the 10 boys teams and nine girls teams in attendance, the Eagles finished second in each, with 4A Ridgeview winning both divisions.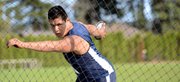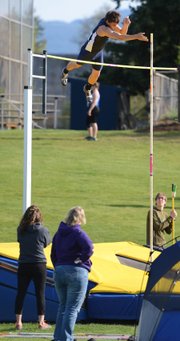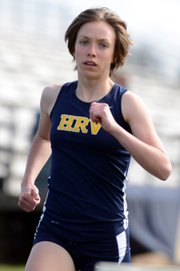 "It's always nice to make a good showing on your home turf," coach Donnie Herneisen said. "Ridgeview is a very good team who will do really well at the state championships at the 4A level this year ( they'll be 5A next year). Beating out the other 5A schools (Pendleton, Franklin) was also a big deal for us.
"This was a re-inaugural of the Apple Blossom Invitational, a meet that used to be a pretty big deal in Hood River, but hasn't been held since the early part of the last decade. We're trying to bring it back to prominence, and this was a great start. Our many volunteers did a great job in keeping the meet running smoothly, and our kids stepped up to the challenge on their home field."
As an indication of solid progress midway through the season, several athletes posted season, personal and career bests on their way to winning individual events. The boys team, which finished five points behind Ridgeview, saw first-place finishes from Justin Crosswhite in a gutsy 1,500-meter race, Ricardo Castillo in the 3,000 meters, Sebastian Barajas in a commanding discus win and the 4x100 relay team of Wyatt Webber, Tyrone Stinzi, Parker Irusta and Parker Kennedy.
For the girls, Jestena Mattson won the 100 meters, Kassidy Davidson won the 400, Sascha Bockius won the 1,500 meters, Lauren Winans won the shot put, Kassidy Davidson won the long jump, and both the 100 (Davidson, Clarissa Najera, Mattson and Anna Schlosser) and 400 (Bockius, Davidson, Mattson, Schlosser) relay teams finished first.
Herneisen commented on the results via e-mail: "Individually, Jestena Mattson, in winning the 100m and 200m, continued putting up some fantastic marks. On Friday she was putting times that she hasn't hit in the past seasons until the state championships, so she's really running about a month ahead of where she was the last two years. Kassidy Davidson and Anna Schlosser continued to battle in the 400m, with Davidson winning this match with a monster PR. Kassidy also had a big day in winning the long jump, as well as combining with Mattson and Schlosser to win the 4x100m and 4x400m relays. Sascha Bockius and Lauren Robinson ran really well in the 1,500m, both dropping seconds off of their PRs in that event. They are currently 1-2 respectively in the conference. In the throws, Lauren Winans, in winning the shot put, moved solidly into the number two spot in the conference. Lauren has continued to improve every week, and it's been really exciting what she's been able to do in her first year in track and field.
"For the boys team, Wyatt Webber has been working his way back into form in the short sprints and the long jump and just missed winning the 100m dash, but had a season's-best time. Justin Crosswhite (1,500m) and Ricardo Castillo (3,000m) each won their races and set new lifetime PR's as well. Our distance group is really coming along nicely and I'm excited about how they are shaping up to challenge for spots in Eugene at the state championships."
Friday's meet marks the halfway point of the season, with four more meets remaining between now and the May 16-17 CRC Championships in Hermiston. The team hosts one more home meet April 29 — a dual with The Dalles (4 p.m. at HRVHS).