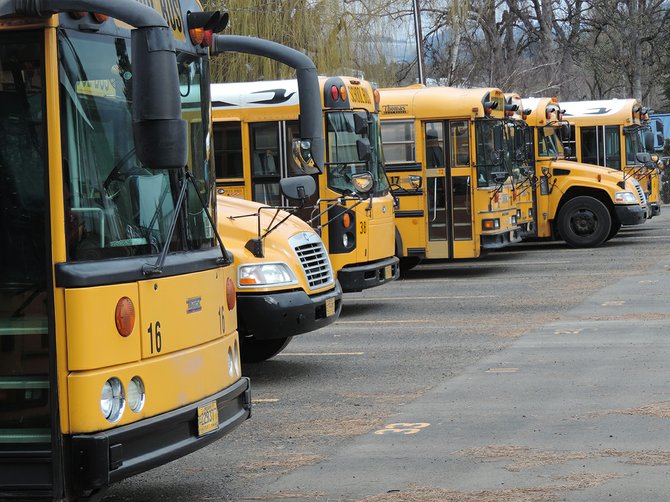 The Hood River County School Board recently approved new staggered school start and end times for the 2014-15 school year.
The administration studied the efficiencies that could be gained by staggering the start times of elementary and secondary schools. Under the new start and end times, the district projects that the transportation department will need seven fewer bus routes and will save about $142,000 annually.
The cost savings will come from maintenance and parts, employee salary and benefits and the avoidance of purchasing an additional replacement bus each year.
The district conducted a public survey to gather feedback on whether people preferred an earlier start time for elementary schools or an earlier start time for secondary schools. It received over 700 responses and over 500 of those responses were from parents. Nearly 70 percent of the responses favored the earlier elementary school start time over the earlier secondary start time.
Schools will communicate the new start and end times with parents this spring and new route information and schedules will be published in August. All elementary schools will now have the same start and end times: 7:40 a.m. and 2:10 p.m.
Hood River and Wy'east middle schools will start and end at the same times: 8:45 a.m. and 3:45 p.m. Hood River Valley High School will start at 8:40 a.m. and end at 3:30 p.m.
The district will continue with its late starts on most Mondays, which will mean that elementary schools would start at 8:40 a.m. on those days, the middle schools would start at 9:45 a.m. and the high school would start at 9:40 a.m.