Providence Hood River Memorial Hospital Foundation honors community members through the annual Hearts of Gold celebration to benefit the Medication Assistance Program which provides advocacy in support of patients who cannot afford their medications.
Dr. Stephan Coffman, M.d., and Phil Hukari are this year's recipients.
Hearts of Gold recognizes "people who make a difference – people who enrich our community through their good works, selfless dedication and commitment to health," according to a Providence press release.
In a yearly tradition, Providence Hood River Memorial Hospital Foundation honors health care professionals and community members whose golden hearts shine brightly. This year's recipients include Stephan Coffman, M.D., from Providence General Surgery Clinic, and Phil Hukari, esteemed teacher and coach.
Coffman performs general surgery in Hood River and is describe as "incredibly talented and extremely compassionate.
When and Where:
6:30 p.m., Aug. 15, Columbia Gorge Hotel Ballroom, 4000 Westcliff Drive, Hood River
"He not only practices high quality medicine, but is known for his calm, caring and humble personality. Even with a busy surgeon's schedule, Coffman finds time to travel to third world countries to help relieve suffering. After moving from New Hampshire to Hood River, Coffman arranged for time off each year to continue taking mission-based trips to underserved countries to donate his time and talent.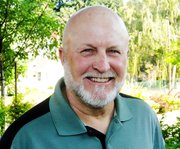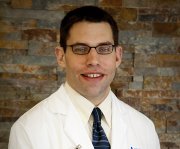 Hukari has enhanced the lives of hundreds of youth in our community through his patience, persistence and kindness as a coach and mentor to student athletes. After 36 years teaching in the Hood River Valley School District with a focus on coaching high school sports, Hukari has since taken on roles advocating, coaching, organizing and driving the middle school sports programs in our community. Leading by example, Phil Hukari has inspired coaches and kids to give their best in sports and in life. Nominations for Coach Hukari included testimonials from former players, fellow school district employees, grateful parents and more.
An evening to honor both Hukari and Coffman is planned at 6:30 p.m. on Friday, Aug. 15 at the Columbia Gorge Hotel. The Hearts of Gold celebration is open to the public and has a long standing tradition of being one of Hood River's most enjoyable events. In addition to honoring the award winners, guests will be treated to a lovely evening featuring a hosted outdoor cocktail reception on the beautiful hotel grounds, live music, a gourmet meal and an interactive program.
A limited number of tickets are available at $75 each. Call 541-387-6242 to purchase tickets or for more information. All proceeds from the evening benefit the Medication Assistance Program at Providence Hood River Memorial Hospital.