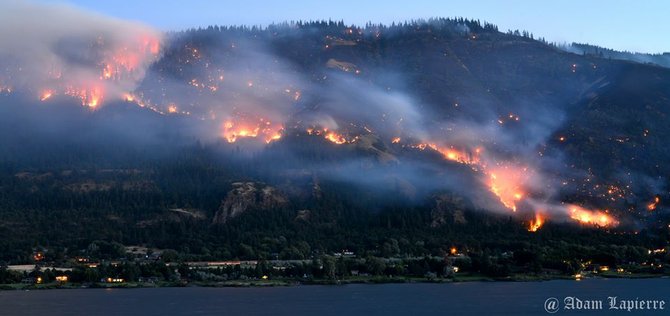 The Rowena Fire is currently 3372 acres and is at 35% containment according to Rowena Fire information.
Evacuations: Level III- 143 homes, Level I- 597 homes
Damage Assessment: 740 homes threatened, 2 damaged, 1 destroyed, 5 outbuildings destroyed
Governor Kitzhaber toured the fired area this morning.
Today, fire crews are conducting burnout operations to remove fuels for the fire along I-84 between Rowena and The Dalles. Drivers should expect heavy smoke in the area.