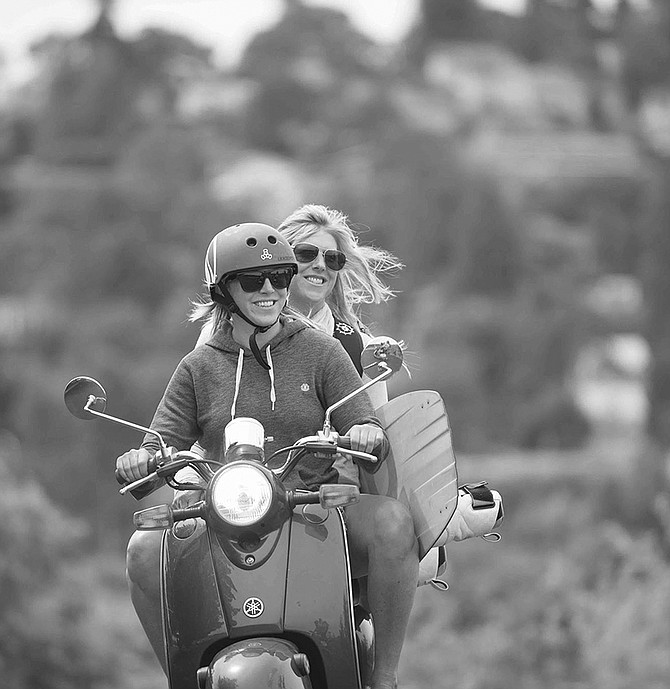 While waiting-out the next few months of gloomy northwest winter weather, go online and check out the locally-produced kiteboarding web series titled Where the Wind Blows. The three-part video project features Gorge-based professional female kiteboarders Lindsay McClure, Laura Mayer, Colleen Carroll and Sensi Graves as they explore the waters of the Columbia River Gorge and the Oregon Coast.
Each of the three parts was released individually over the last several weeks, with the final part released to the public last week.
Although focused around the sport of kiteboarding, the film, co-directed by Hood River's Jen Jones and Riley Watson, taps into the lifestyles of the four ladies as they pursue their dreams of being professional kiteboarders and leading healthy, nature-centric lives.
Episode one starts in Hood River, where the four spend much of their summers immersed in what has become a summer epicenter of the kiteboarding world. Along with some top-notch action sports clips from just outside downtown Hood River, the episode gives viewers a glimpse into the sustainability efforts of a local gear manufacturer, Slingshot Sports, and delves into the world of organic farming and the health-conscious lifestyles the women follow.
Episode two sends viewers on a journey to the eastern Gorge, where the women discuss the challenges dynamic wind, weather and water conditions often pose for those who pursue the sport with passion, and the rewards they get by being surrounded by likeminded individuals.
In the final episode, the ladies head to the Oregon coast, where they're presented with a new set of challenges as they push their limits, and reap the rewards, in the wind and waves of the mighty Pacific Ocean.
To learn more about the women and the production team, visit wtwboregon.com. Watch the three episodes at vimeo.com/redtidepictures.