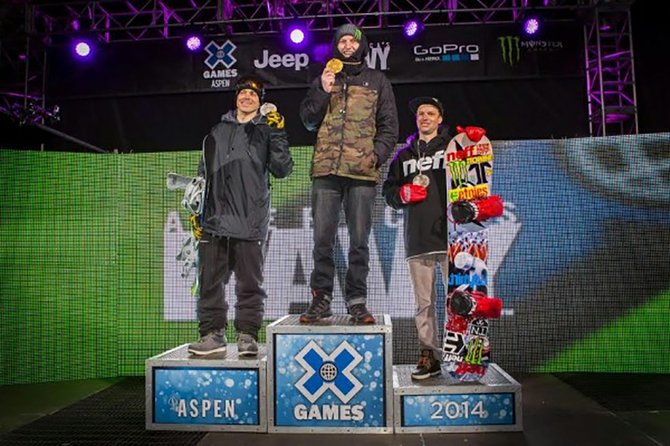 Hood River native Dylan Thompson claimed his career second X-Games bronze medal last week for his part in the Real Snow urban snowboarding competition. Thompson was up against eight of the world's best urban snowboarders in a judged video contest that gave each athlete one month to put together their best one-minute video clip, which was then judged during this year's X-Games in Aspen, Colo.
Thompson finished third in the contest behind winner Bode Merrill and runner-up Dan Brisse.
"It was so much crazier and more stressful than I really anticipated," Thompson said in a post-podium interview. "But it worked out and I'm stoked to get third; everyone killed it so it was an honor to just make the top three."
Last year Thompson competed live at the X-Games in the Snowboard Street event, where he finished third.
"It's way more stressful because you only have one month and you know you're going up against the best dudes," Thompson said when asked the difference between filming typical video parts and filing for Real Snow. "I was tough the first time around; I think I learned a lot from this time that will help me in the future."
In addition to the judged contest, X-Games held an online voting competition to determine fan favorites based on the same video clips. Thompson was third in that as well, but the contest was canceled in the end due to vote tampering and the $10,000 purse was divided evenly among the eight snowboarders.