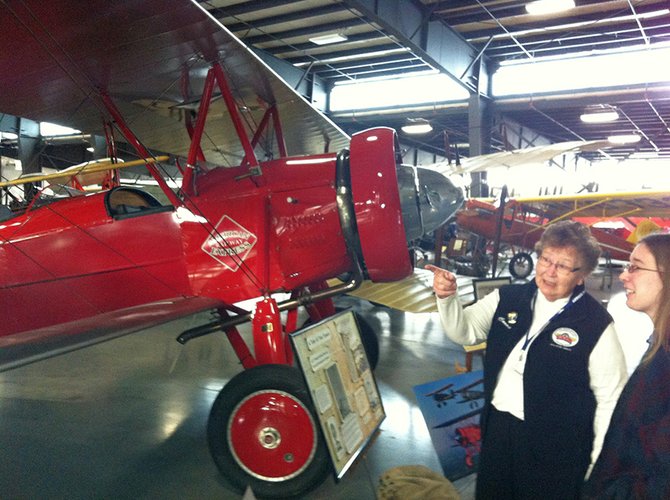 WAAAM officially opens its new 27,000 square foot expansion on Feb. 8.
"We finished the building mid-November but we wanted to wait until now for the Grand Opening so that we could get everything moved in to the new space," said Judy Newman, director of Western Antique Aeroplane and Automobile Museum. "We still have some rearranging to do but we wanted to celebrate all the hard work put into bringing this new space alive."
The museum will fly some of its airplanes and drive some of its cars (weather permitting) during the event, which is also the monthly "Second Saturday" event. The grand opening and ribbon cutting will occur at 1 p.m. Cake will be served.
n
WAAAM will also feature two activities sponsored by the PBS Nova program "Making Stuff."
Nova is collaborating with 75 sites nationally to provide the material and media to "make stuff" colder, wilder, safer and faster through a series of projects that include hands-on activities and design challenges based on the four themes from "Making Stuff."
These activities are included with paid museum admission and will occur at 11 a.m. and 1:30 p.m. Bring your kids or those who are young at heart and join WAAAM volunteer Doug Davee in "making stuff."
NOVA's groundbreaking series "Making Stuff," hosted by technology expert David Pogue, focuses on the personal qualities that underlie the process of invention — the visionary talent, sheer luck and dogged determination that turn a wild idea into a cutting-edge material.