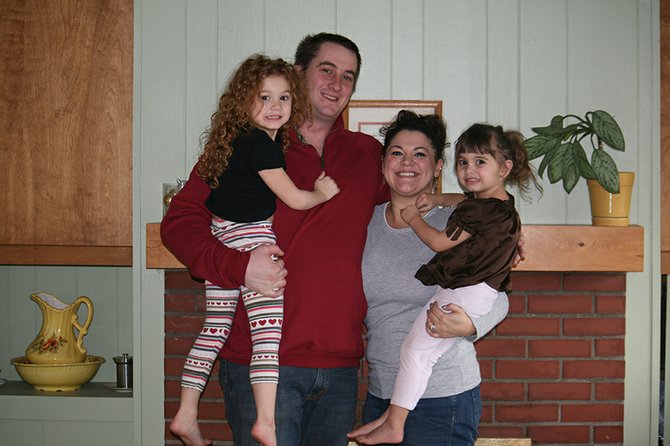 Walking into my Advanced Health classroom, I observed the desks arranged in pairs. It was now the time I had heard about since middle school: mock marriages; a week-long exercise designed to prepare students for life-long marital success.
An envelope filled with names of all the girls in my third-period class held the fate of each student. One by one, guys were called to the front of the room by Kristen Uhler, our health teacher. After names were drawn, the "marriage" was official.
Uhler explained the rules that each couple needed to follow throughout the week, as "husbands" and "wives" took a compatibility test. The rules were as follows: 1. you must check in with your spouse every morning and evening. 2. You must ask one favor each day. 3. You must inform your spouse with any purchase you make above $10. 4. You must learn to communicate. 5. You must be there for your spouse if they need something, such as a ride or homework help. 6. You must introduce your spouse to your friends.
My "husband" was Brandon Campos, and being fellow tennis players, we already had a lot in common. I knew the hardest part would be calling each other twice a day, since we both had busy schedules. Along with following the marriage rules, our homework was also to interview five married people.
"I'm learning a lot about what it takes to be in a marriage, and the responsibility is requires, such as remembering calling morning and night," said Campos. "I'm learning a lot about my wife, and now I can't wait to meet that special someone some day," he added.
That night my parents hosted a small football party for the national championship game and their friends found my project to be very entertaining. They seemed to be most surprised about rule number 3, informing your spouse with any purchase you make above $10. As silly as it may seem, I realized that rule number 3 might have been most important, because it went hand in hand with the idea of communication.
Anna and Jeremy Belcher, former students of Kristen Uhler, met through mock marriages 10 years ago. "It was random. Being my first year at the high school, I didn't know hardly anyone. I was in Ms. Uhler's class during mock marriages and I happened to draw Anna Dominguez's name," said Jeremy Belcher, who had transferred the year before from Baptist Christian School (now Horizon Christian). "She ended up being a pretty cool girl, and now we've been married for about six years," he said.
"Ms. Uhler told us about this project, and I happened to draw Jeremy's name," remembered Anna Belcher. "I put a ton of effort into it, because it seemed fun and only a week long. I brought him doughnuts, chocolate milk, and cookies. I even went to his basketball game and held up a sign that said 'hubby is number 1' on it. His mom took my picture holding the sign and it made it into his scrapbook.
"He was a pretty quiet guy, and I was more outgoing back then. When we exchanged phone numbers, I put his number in as 'hubby', and never changed it since," said Anna.
After high school, Anna and Jeremy stayed friends and hung out quite a bit. Jeremy went to Pendleton and Anna went to Corvallis, but she still called him hubby.
"Jeremy told me once when he was visiting me that he was starting to have feelings for me. I didn't want it to ruin our friendship, but I guess it didn't because we've now been happily married for almost six years, with two kids," said Anna.
Although high school students in Advanced Health were only married for a week, Anna and Jeremy's marriage proves that with some educational experiences, anything can happen.