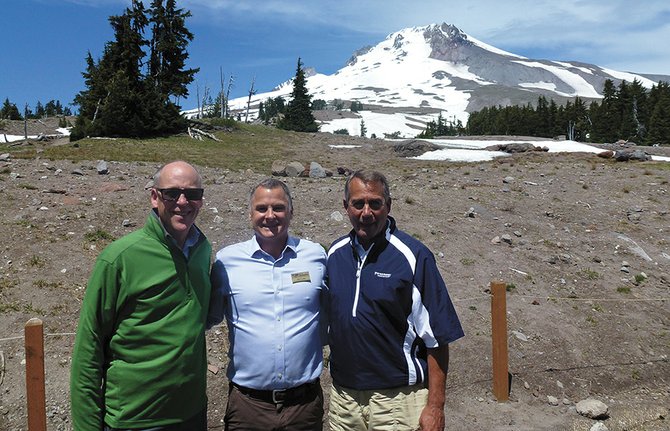 One of the best kept secrets in the Gorge was Republican Speaker of the House John Boehner's visit July 2 to several locations including Hood River and Timberline.
The GOP leader's tour was hosted by U.S. Rep. Greg Walden, a Republican who makes his home in Hood River.
"He came to Oregon for some private meetings and had some open time so he decided to spend it sightseeing," said Walden. Boehner and Walden ate lunch at Riverside at Hood River Best Western Inn, where fellow diners reported a significant Secret Service presence.
While at Multnomah Falls, Boehner was reportedly asked to snap the photo of a family who did not recognize him as third most important political figure in the nation. Boehner is second in line to the presidency of the United States, following the vice-president, if something happens to Pres. Barack Obama.
After visiting the tallest waterfall in the state of Oregon, Boehner and Walden travelled to the Hood River Inn for coffee. Their journey continued up Highway 35 where they visited Timberline Lodge.