Oregon State Police and law enforcement agencies in Hood River and Wasco counties arrested two wanted persons at gunpoint following a high-speed chase on Interstate 84 Thursday.
On July 3, at approximately 9:49 a.m., OSP and Hood River County Sheriff's Office were notified of what was originally reported as a white sports car eastbound on I-84 in east Multnomah County traveling at a high rate of speed. The car reportedly had stolen license plates displayed and the vehicle itself was also confirmed as stolen out of Gresham.
At approximately 10 a.m., the Subaru was spotted eastbound by HRCSO and OSP at milepost 44 near Cascade Locks. The vehicle attempted to elude officers and drove eastbound at speeds reported near 100 mph as other officers from OSP and HRSO moved into position to try and stop the vehicle.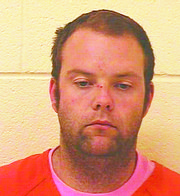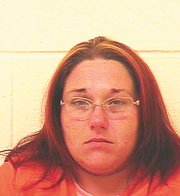 The vehicle reportedly struck a guardrail around milepost 62 near Hood River. Hood River County Sheriff Matt English reported that HRCSO Deputy Travis Paulsen was stationed at milepost 64 with spike strips and was able to throw them across the path of the fleeing vehicle, blowing out the right front tire of the Subaru.
English said the vehicle slowed to speeds under 50 mph, but soon returned to its previous rate of speed near Mosier. Officers from Wasco County Sheriff's Office and The Dalles Police Department positioned themselves to assist with stopping the eluding vehicle. English reported the Hood River Police Department also lent assistance. He estimated that approximately 10 officers in five or six HRCSO patrol cars pursued the vehicle.
Traveling through The Dalles on Interstate 84, TDPD deployed spike strips and deflated the left front tire. At this point, the right front tire that deflated earlier had now shredded entirely and the vehicle was running on one of its rims.
At approximately 10:30 a.m., the driver stopped east of The Dalles near milepost 87 in the left eastbound lane of I-84. Officers stopped traffic in both directions while the two occupants were removed at gunpoint and taken into custody. English reported approximately 15-20 officers from various agencies were on scene at the time.
The two occupants were identified as driver Patricia Marie Motley, 30, of Gresham, and passenger Aaron Joseph Smith, 28, of Rosamond, Calif. Both were wanted on outstanding felony warrants issued out of Clackamas and Multnomah counties. They were lodged at the Northern Oregon Regional Corrections Facility in The Dalles.
OSP reported that Motley had several warrants, including unauthorized use of a motor vehicle, two possession of a controlled substance charges, three theft in the second degree and one theft in the third degree charges, and possession of burglary tools. She was arrested on new charges of unauthorized use of a motor vehicle, reckless driving, recklessly endangering another person, possession of methamphetamine, second degree kidnapping, and third degree theft.
Smith was arrested for possession of methamphetamine and had outstanding warrants for dangerous drugs, violating parole, unauthorized use of a motor vehicle, identity theft, and possession of methamphetamine.
Motley is currently being held at NORCOR on $20,773.40 bail and Smith is being held on $19,500 bail.