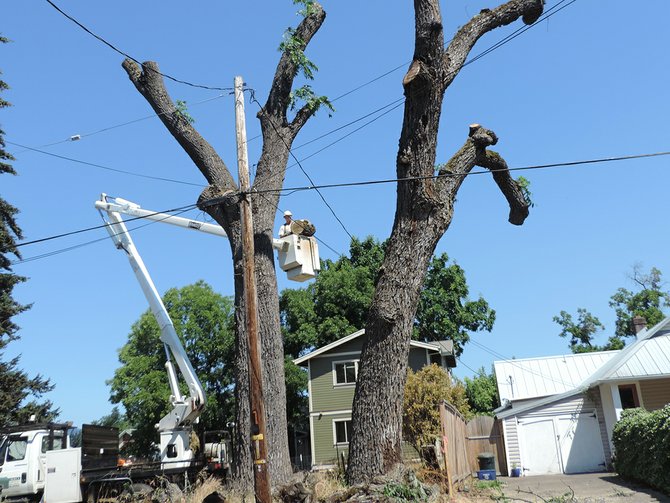 Wilson Street neighbors are protesting the cutting of two black walnut trees on the site of a new multi-family housing development near 12th Street.
On Friday Columbia Tree Service took down the 75-year-old walnuts, one of which was diseased, to help make way for the units constructed by developer Mike Kitts.
The trees straddled city and private property, and were in the way of the new sidewalk that is required by city ordinance. City manager Steve Wheeler acknowledged that the city had not fulfilled the Planning Commission's direction that a certified arborculturist be consulted before the trees were removed; Kitts had obtained a report from arborist Kris Zorza of Columbia Tree Service stating that one of the walnuts was diseased and the other would suffer if left standing.
Neighbors including Brian Litt and Sydney Stephens met with city officials Monday and requested more stringent steps be taken in case of future developments requiring tree removal.
Wheeler said he is forming a plan that involves revival of the dormant city tree committee.