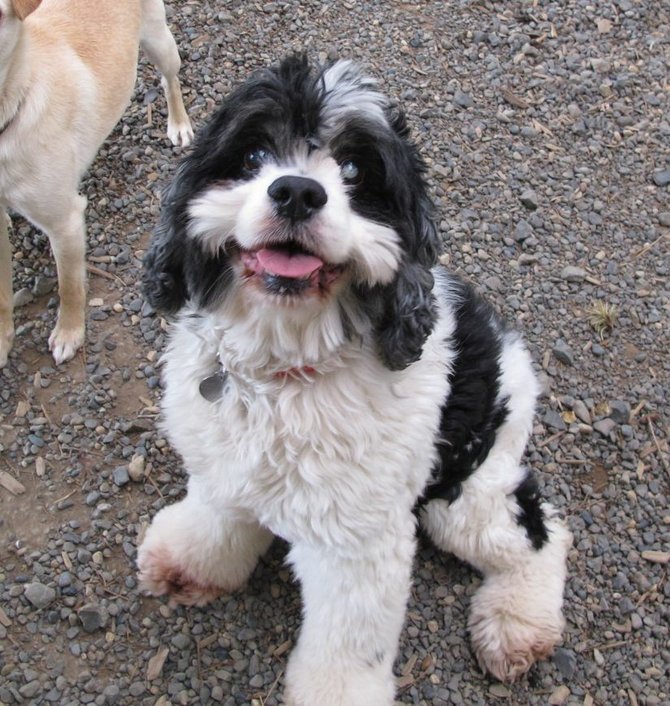 This week volunteers at Adopt A Dog are asking for help in locating last week's adoptable pet, Russell:
"This is Russell, and he was in a foster home in Odell and decided to go for a little stroll around the neighborhood, and we haven't seen him since. He is white with black spots and looks like a cocker spaniel mix and is blind in one eye.
"He's 9 years old and just a silly, happy fella, and we miss him very much. He was last seen in Odell around Cody Orchards headed toward Odell on Odell Highway this past Friday afternoon. He's very friendly and sweet.

"He has some health issues that need to be tended to, so please, oh please, keep your doggie eyes on the lookout for this boy and call 541-490-9574 if you see him, or know anyone who might have picked up this lost dog — no questions asked!
"Thank you, thank you, thank you!"
— Hood River Adopt A Dog, 541-354-1083.