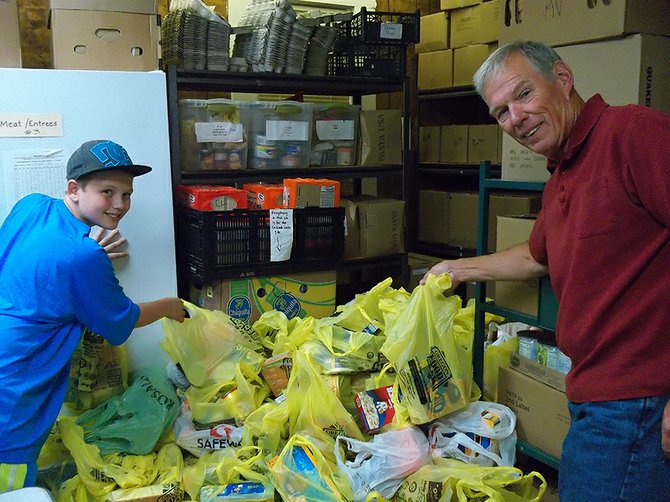 Lions and Lioness club members from Hood River County manned the store fronts of local grocers to help stock the shelves of FISH food bank. On Saturday, June 14, Lions members from Hood River, Eye Openers, Odell and Cascade Locks joined Odell Lionesses in front of Rosauers, Safeway, McIsaac's, Columbia Market and Mid Valley Market, asking shoppers to donate food or cash to help the local food bank operation.

Summer months are typically the lowest time for food supplies and often the highest time for food requests. According to Lions Club Zone chairperson Mike Schend, the one-day food drive produced 9,243 pounds of food.
In addition to requesting food assistance, the clubs also collected used eyeglasses and hearing aids. Sight and hearing is an international project of Lions clubs and 76 pairs of used eyeglasses and one used hearing aid were collected. The used glasses and hearing aids will be forwarded to the Oregon Sight and Hearing Foundation for use throughout the world.