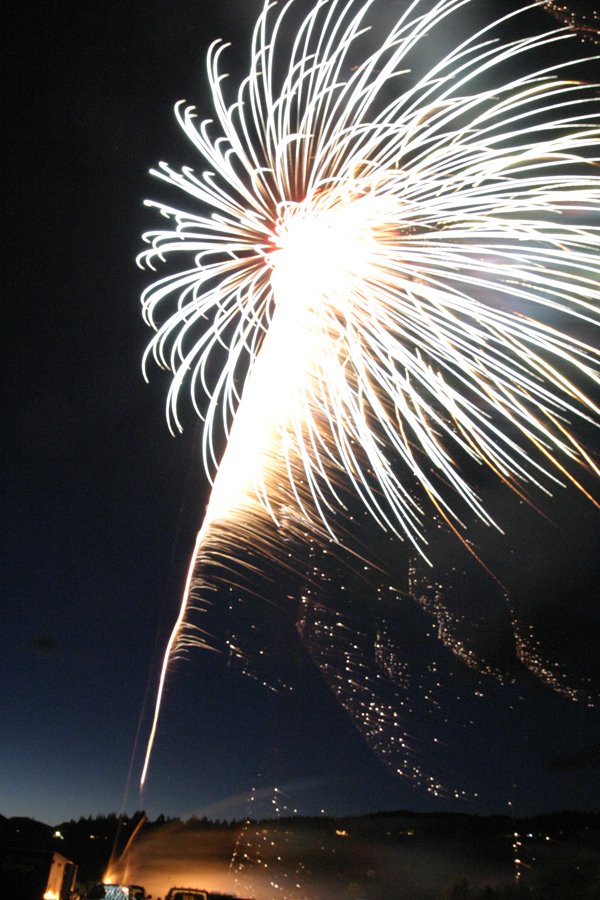 There are plenty of things to know about Independence Day celebration, but here are five main things to get you going; see future editions of Hood River News for more details.
Waterfront closures
The Port of Hood River will close the Spit property from July 3-5 to allow Hood River Eye Openers Lions Club to set up, and remove, the fireworks display just west of the mouth of the Hood River.
The fireworks show starts at 10 p.m. (General public use of fireworks is prohibited on Port property, including the marina and waterfront; wherever you are, it is generally a good idea to ask the property owner if you can set off your fireworks.)
Hood River Parade
World War II veteran Ed Bartlien and Lila May Schow, 3, will be co-grand marshals of the Hood River parade. The parade has a $10 entry fee, and the Hood River Jackson Park post-parade events require a $25 vendor fee. It is possible to win your parade entry fee back; three of the best entries will receive monetary awards of $50, $35 and $20. Application forms and parade rules are posted at gorgelions.org.
Kollas-Cranmer Run
The first big July 4 event is the Joe Kollas-Jerry Cranmer Memorial Run, from Odell's Mid Valley Elementary to Jackson Park. Register by 7 a.m. (Walkers start at 8 a.m., runners at 9 a.m.)
Cascade Locks fireworks
Cascade Locks Marine Park hosts the community's annual fireworks; the show starts at 10 p.m.
Odell parade
Odell Community July 4 parade begins, as usual, at 4 p.m., with 3:30 p.m. formation at Mid Valley Elementary, and anyone is welcome to join in.