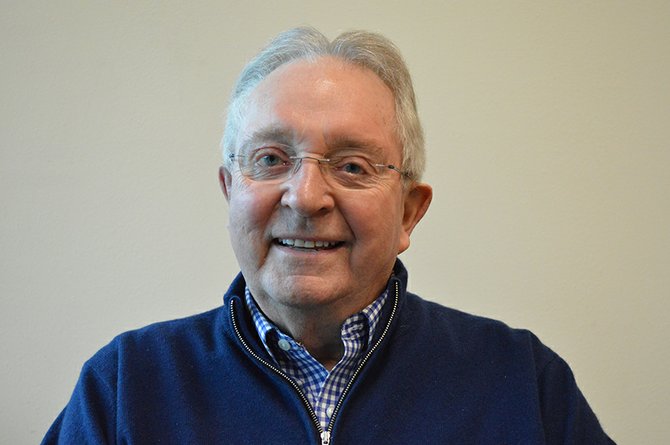 Bill Pattison — or Willy, as he's generally known — has lived in Hood River all 85 of his years. But he wasn't born here.
"I was born in Portland, but I'm fourth-generation," said Pattison. "My grandfather was an OBGYN at ol' St. Vincent's and he got my mother a cheap room rate."
Pattison's family can be traced to Hood River from the 1880s. His great-grandmother, Jane Mackay, owned a summer camp where Stonehedge Gardens restaurant stands today. Actually, that's the house he grew up in, with parents Fred and Jean — his father owned Weber Hardware in downtown Hood River, now South Bank Kitchen — and a sister, also named Jean.
He attended Frankton Grade School and graduated from Hood River High School in 1947. He began his college career at the University of Oregon, but left to join in the Air Force Reserves in 1948, when things started heating up in Korea. Like many of his peers, he served in the Korean War.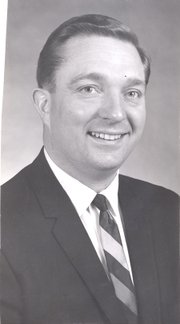 "The sad part was all during that time, the draft was going on, and lots of my high school friends were drafted and fought as soldiers in Korea," he said. "A number of them didn't come home."
He served until 1952 — also the year he married wife Pat — and graduated with a degree in business and economics from Lewis and Clark College in 1954.
That's where Pattison's story comes back to Hood River. He and Pat raised two sons here — Donald, now of Portland, and Peter, of Vail, Colorado —and what's kept him in town is what he calls livability.
"Take the word livability and define it," he said, and that's Hood River in a nutshell: "The friends, the family, the business associates, the opportunities. If you want to learn to ski, you can go to the mountain; if you want to sailboard, you can go to the river. Or kite sailing, it's there for you."
Hood River's population has grown a lot since his childhood, and he sees that as a positive.
"The increase in the county's population has brought livability and cultural changes," he said, citing The History Museum of Hood River County and Columbia Center for the Arts (home to Columbia Art Gallery and CAST theater), Community Education, and Columbia Gorge Community College. Infrastructure and social services are also better.
And, of course, he's stayed because Hood River is home.
"It's a great place to live," he said. "Many families here have many generations because of the livability. If you can have an occupation and you like it, it's a great place to work and raise kids. The education system is really good — we never turn down a school bond issue. At least, when I look at my tax statement, it doesn't look like it," he joked.
Pattison has been — and still is — involved in numerous civic activities. Actually, it would be much faster to list what he hasn't done than try to remember all that he has.
He was fire chief for the City of Hood River, one of the original members of the Mt. Hood Ski Patrol, and a certified race referee for the U.S. Ski Association. He served on the Hood River Memorial Hospital Board (pre-Providence), was Scoutmaster of Troop 382 through Riverside Church, and Chairman of Hood River County Bank (later sold to Key Bank). And that's just the tip of the iceberg.
He's been an active member of Rotary for more than 50 years, sits on the Hood River County Budget Committee, and has been with the Crag Rats for 61 years, where he currently serves as public information officer.
Pattison even served as Hood River's mayor in the late 1970s. His administration "laid more sewer pipe and asphalt than any other administration," he laughed. "We paved the Heights — A, B, C streets up there — and put in a secondary sewage treatment plant."
What he's really proud of, though, is "there are very few mayors with their name in bronze on the city outhouse door," he joked — it's at the secondary sewage treatment plant he helped build.
And all this in addition to his "real job." After graduating from Lewis and Clark, Pattison worked for the Apple Growers Association and, "through a series of unfortunate deaths," became the youngest personnel manager in company history while in his mid-20s. "I had a minor in labor relations and I was friends with the teamster representative," he explained.
He was offered a job with the R.E. and Tom Scott Insurance Agency in 1960, and bought the company in 1963. He purchased and managed a number of other agencies in The Dalles, Cascade Locks, Dufur and even Pendleton through his Hood River office.
The high point of his career came in 1981, when he was awarded the Oregon Independent Agent of the Year by the Oregon Professional Insurance Agents Association.
"I chaired the company relations committee and was seated on the Board of Independent Insurance Agents," he said. "I was president of the Oregon board for a number of years, things that go along with the territory, but Agent of the Year was the highlight of my career."
Pattison sold the agency in 1995 to pursue retirement. But he hasn't slowed down at all.
He became involved with the Restoration of the Historic Columbia River Highway Trail in its infancy, he said, out of "a personal interest in the completion of the trail" — he and Pat were avid bicyclists ("Pat and I covered the better part of the United States and Europe and Italy. In the U.S., we covered a lot of trails"). He served as chairman for 12 years, until he traded that hat for one of vice president just last year.
In 2016, the Historic Highway turns 100, and "we're looking forward to a near completion of the highway by 2016," he said. "Some of the biggest work still has to be done, but we're a long ways into it."
He's also very involved with The History Museum of Hood River County, where he calls himself a "special projects volunteer."
Historichoodriver.com is one such special project; he works with Mayor Arthur Babitz, Matt Carmichael and Sally Donovan in cooperation with The History Museum to archive old photographs.
"We have in excess of 15,000 images," Pattison said, noting there's also a blog where people can identify individuals and places pictured. "It gets everybody fired up."
No matter what he's doing, Pattison has been able to make a contribution to the projects and organizations he's taken on. "I went in with a purpose and fulfilled that purpose before moving on," he said. "I think I got most everything done, but you never get it all."
Staying young at heart — and a good sense of humor — has kept him going even when times are hard. "On a serious note, humor has gotten me through a lot of troubled times," he said.
"Tomorrow is going to be a great day," he said. "Tomorrow never comes, but it's out there. It's the carrot."